Truck rental costs and other moving fees can be at their lowest in winter, which means that if you don't mind moving during the school year, a winter move could be a great opportunity. It's important to keep in mind that you'll need different packing preparations and techniques for a winter move, however. Whether you're planning an all-professional move, hiring select professional services (such as white glove shipping for antiques, or bedroom furniture shipping services for bulky bedsteads), or planning a chiefly DIY venture, preparation is key. Here are some packing tips that cover preparing, protecting, and loading your items safely and effectively to help ensure a successful winter move.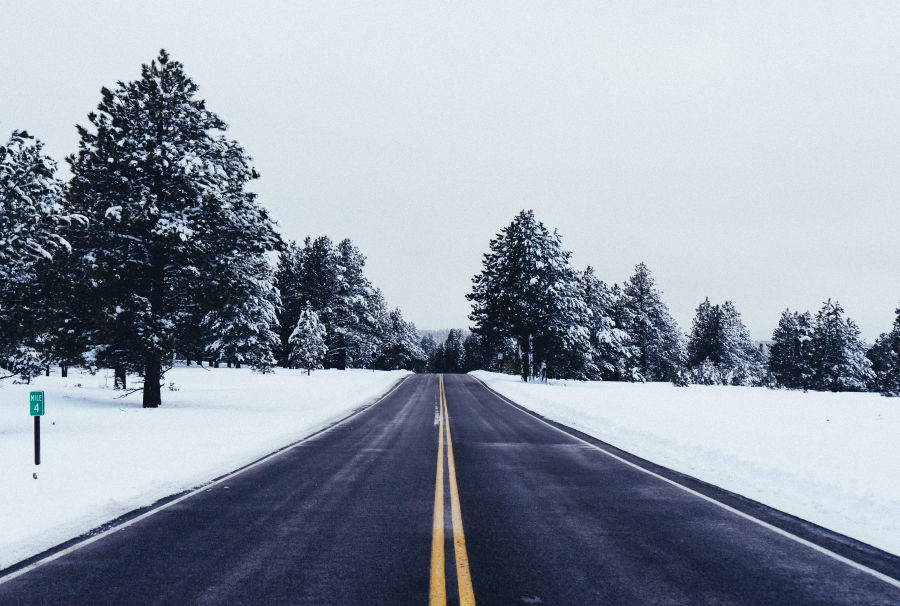 Preparation
As soon as you know you'll be moving this winter, start developing a backup plan along with your main plan in case there is too much snow or inclement weather on moving day. Then start making lists of everything you'll need to pack your belongings for a winter move and get them onto the moving truck.
Some items to start your list include:
All the usual packing materials
Extra packing materials, especially bubble wrap
Snow shovels and salt
Moving blankets (or old towels) to protect your floor
You'll also want to ready your car by both getting a tuneup (to make unexpected breakdowns less likely) and preparing it for winter travel with the following supplies:
Snow tires (also carry tire chains in the car with you)
Winter windshield wipers that can deal with snow and ice
Winter driving kit with scrapers, salt or sand, snow shovels, de-icing fluid and extra windshield washer fluid
Roadside emergency kit with jumper cables, a full gas can, first-aid kit, flashlight, tow rope and flares
Emergency supplies such as emergency contact info, extra food and water, warm clothes, blankets and sleeping bags
Once your car is ready for the trip and you've packed your emergency supplies, you can get the rest of the packing under way.
Protection
Protecting belongings from winter weather is critical. Temperature and humidity fluctuation can damage wood furniture and musical instruments, and china can become very brittle or even fracture spontaneously if it suffers sudden temperature changes. Electronics are susceptible, too. Of course, houseplants will die if temperatures get too cold. The worse the weather and the longer the trip, the more likely you are to have problems with these sensitive items.
Here are some packing tips to prevent these mishaps:
Use plenty of bubble wrap to not only pad but also insulate china and ceramics (so temperature changes aren't so sudden).
Give away houseplants before moving day or, alternatively, have them travel in the warm family car with you.
Pack musical instruments, electronics, antiques, valuables and wooden furniture in the family car instead of on the truck.
Alternatively, leave sensitive items in climate-controlled storage nearby until the weather improves.
Packing & Loading the Truck
In the winter, it's important to prepare and prioritize boxes while packing the truck so you can quickly access the seasonal clothing and items you'll need upon arrival. Here are some ideas for altering your packing timeline to optimize for a winter move:
Pack winter clothes on the truck last so they'll come off first (and bring plenty of extras in the car).
For a long-distance move when you're using shipping services, send winter clothes (and bedding) well in advance so they'll arrive before you do.
Don't pack your tea kettle or microwave oven too soon; you'll need to offer warm drinks to everyone throughout the truck-loading process.
Whether you're planning a large or small move, the principal consideration when loading a truck in winter is safety. It's easy to take a catastrophic fall when you're carrying something heavy over icy ground. Use these tips to maximize safety and ease of loading:
Prepare walkways in advance by removing snow and ice, and spreading salt or sand.
Have someone volunteer as a spotter to make sure nobody slips while carrying heavy items.
Make sure everyone wears anti-slip boots.
Use moving blankets on the floor to prevent slipping and protect floors from water damage.
Schedule the move early in the day; remember, early nightfall can produce ice on roads and walkways.
Above all, remember to take it slow and stay safe throughout the moving process. Don't try to muscle through if the weather is against you; damage to belongings, not to mention health and safety hazards, could result. Be prepared, but also be ready to go with the flow; your moving company will understand if you have to reschedule. It doesn't want to drive in a blizzard either, no matter how good its insurance is.