Whether you're tired of your town or are simply looking for a change, packing up your life and switching locations can be an exciting prospect. However, when your move isn't prompted by a job offer or college acceptance letter, it can be difficult to decide where to go. You may have your heart set on a city only to discover it's lacking a certain something or it just isn't the right fit for you.
If you're having a hard time finding a spot that suits you, consider moving to one of these 10 amazing cities: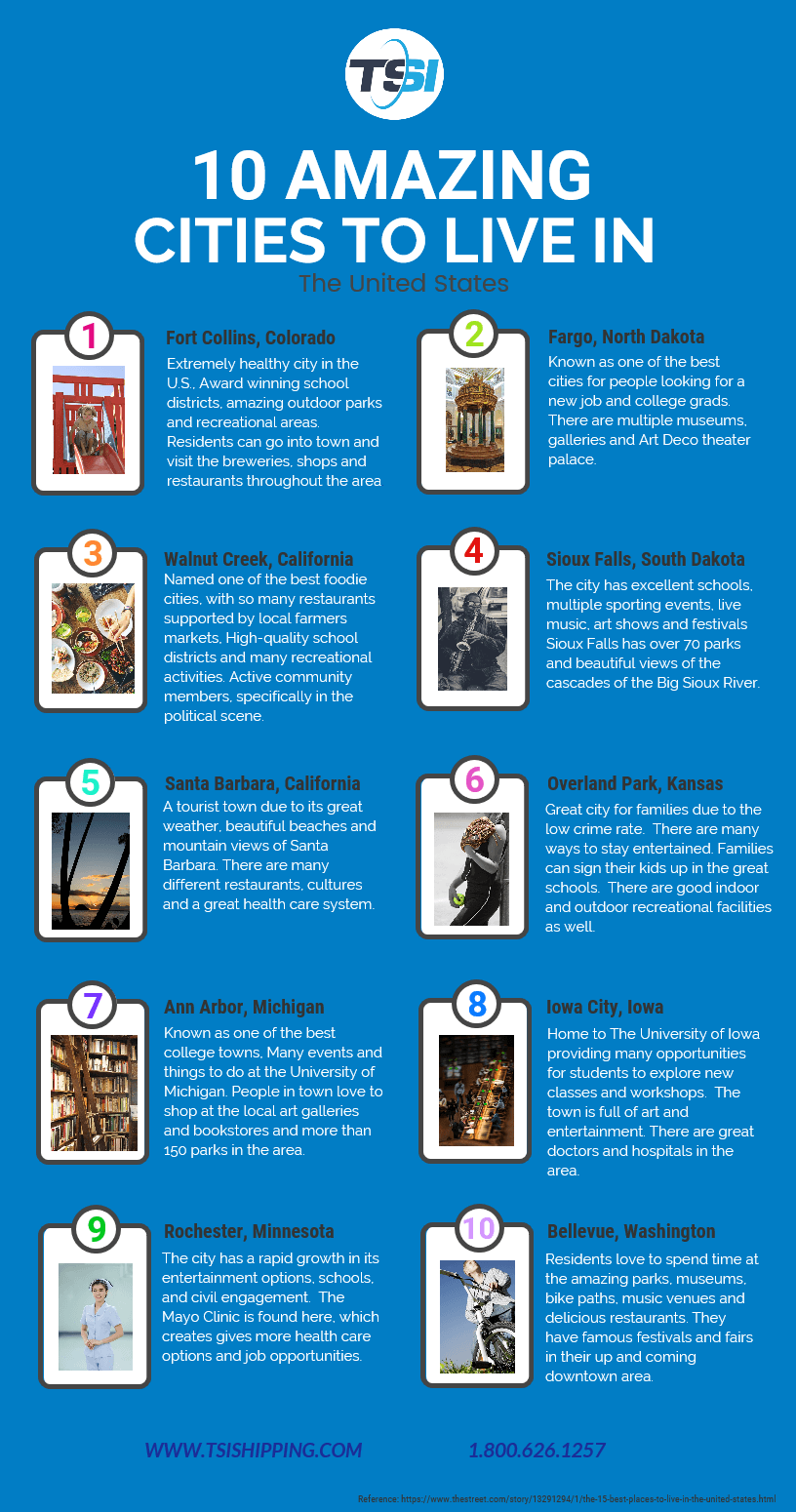 With options for outdoor parks and recreation, fine dining, quality health care, top-notch educational facilities, and endless entertainment, it's easy to see why these are the 10 most amazing cities to live in. While each city has something enticing to offer, the important thing is finding a place that works for you. And when you do decide to move, we're here to help.
Call our moving experts at 1-877-677-1571 for advice, moving options, and a free quote.
Learn more about our moving services.