Every industry has its own lingo, and while your LTL carrier should be happy to explain anything you don't understand, it can be beneficial to know some shipping terminology before you book transport. Having the vocabulary to talk to people in the moving and shipping industries can help speed up the process and make it easier for you to clearly articulate what you want, as well as make it easier for you to understand what exactly you're getting or agreeing to.
Start building your moving vocabulary with our handy cheat sheet: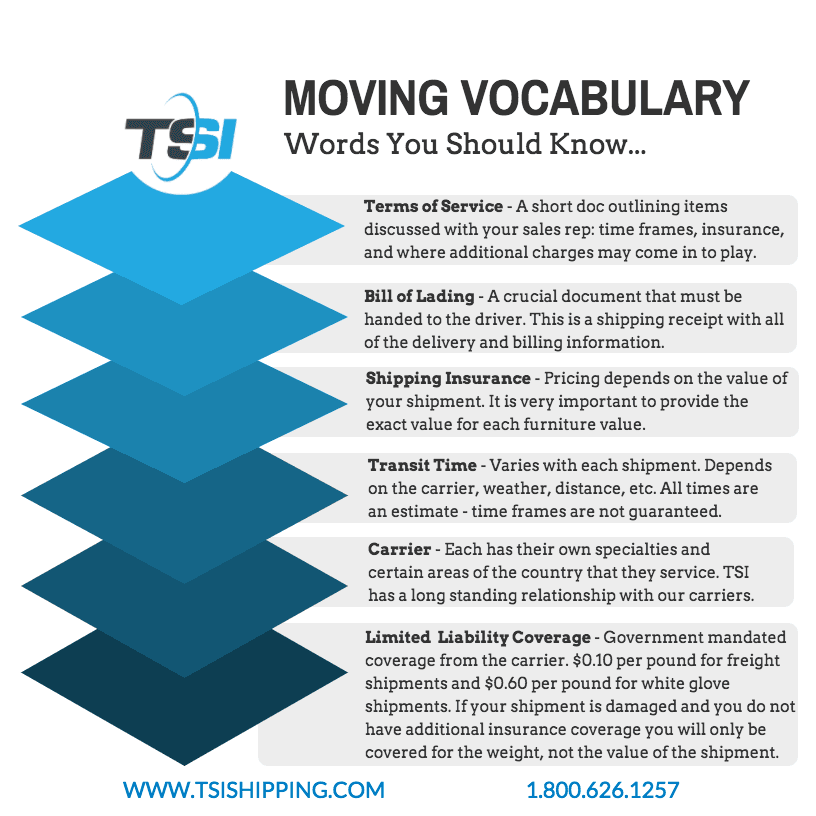 Build up your vocabulary and learn more about moving on our blog.
Still feeling unsure? If you have any questions or need assistance understanding terminology, our specialists are happy to help. You can reach them at 1-877-677-1571 or [email protected]