Whether you're hoping to start a family or are looking to relocate with your kids, moving to a new city can be complicated and stressful. There are many things to consider when you're deciding which city works best for your family, including the quality of schools, safety, and what sorts of fun and entertaining activities are available.
With the help of Parenting.com, we've created a summary of the top 10 family friendly cities in the US to help you find the perfect home for your family. Take a look: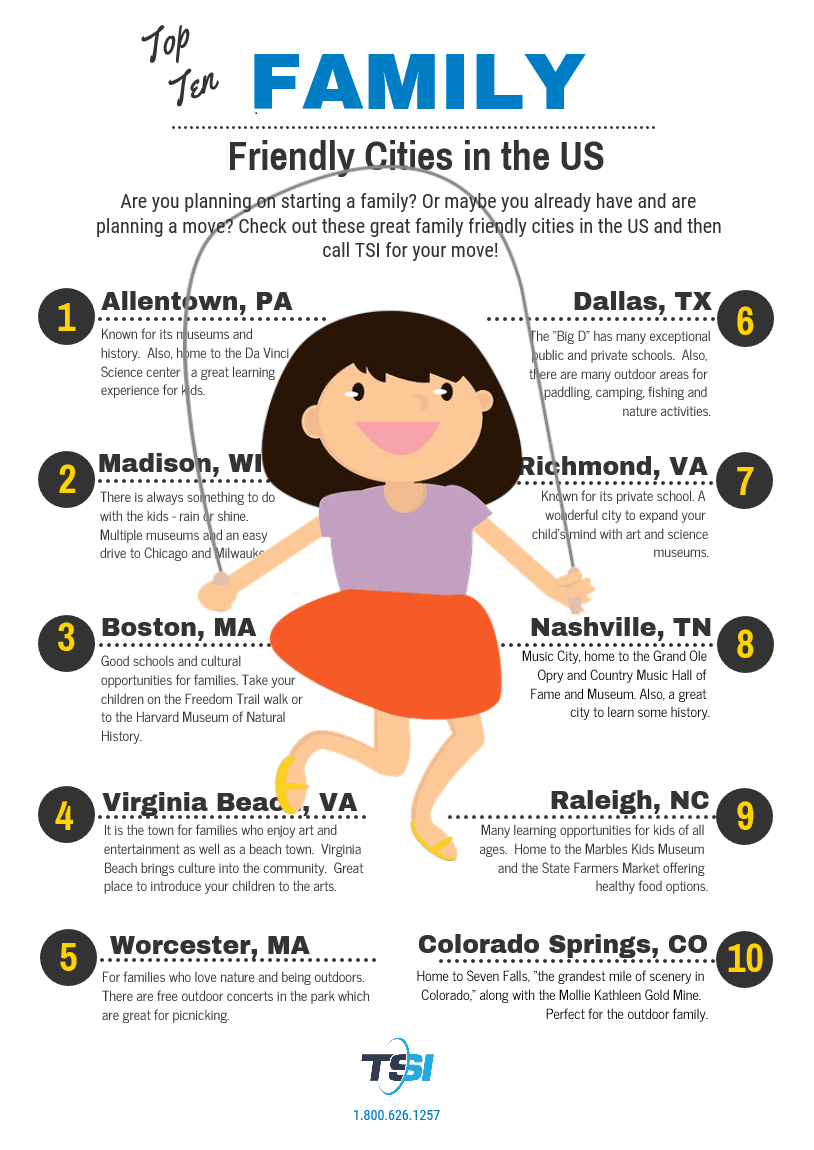 Are you ready to move? Take a look at our expert packing tips.
Call our moving experts at 877-677-1571 for advice, moving options, and a free quote.