California is renowned for its sunny days, miles of picture-perfect coastline, and rolling hills, but for a growing number of Golden State natives, the sunshine and scenery aren't enticing enough to offset a host of social, economic, and environmental factors. As a result, more people are actually moving out of California than are moving in.
By 2018, 26,000 more people per year have been leaving the Bay Area than moved to it. A bit farther south in Los Angeles, net migration is about four times higher than the rate of nearby Orange County; in fact, a recent survey found that ¾ of LA renters want to move. So, who's leaving? Surveys indicate that the largest group of out-migrants are middle-aged adults earning between $100,000 and $200,000 annually.
The trend of city-dwellers trading in their urban digs for smaller locales is not limited to California. Population growth in many urban core cities, including New York City, is about half of what it was in 2010. Why are so many people leaving California? There are a number of possible reasons:
California has the highest state income taxes in the country.
Housing prices are through the roof.
Traffic is brutal - USA Today claims that Los Angeles has the worst traffic in the world.
California is consistently ranked as one of the worst states for business in the country, and many major employers have chosen to expand or relocate to other states.
If you're trying to figure out where to make your next home, deciding where to move to from California can be difficult. Here are the 10 most popular states Californians decided to call home in 2016: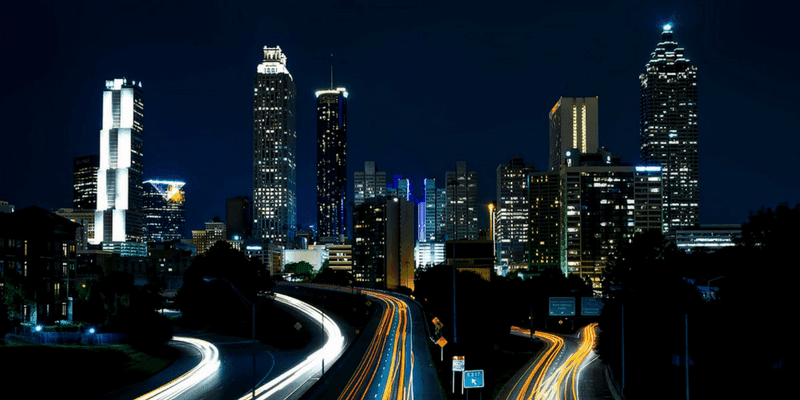 10. Georgia
In 2016, nearly 19,000 Californians relocated to Georgia, with Atlanta, Georgia's capital, earning the top spot on Penske's 2016 list of the top 10 cities Americans move to.
The Peach State also offers a number of financial advantages:
The cost of living in Atlanta (also Georgia's biggest city), is 40% cheaper than the cost of living in Los Angeles.
Georgia has a lower personal income tax rate.
Several Fortune 500 companies are headquartered in Georgia, including Coca-Cola, Delta, and Home Depot, so employment opportunities are abundant.
Georgia's warm climate is also similar to California's - summers are hot, and winters are generally quite mild. Georgia also sees about 217 days of sunshine per year, so California transplants don't have to worry about missing out on catching those rays.
When it comes to things to do, Georgia also has a lot to offer:
Atlanta is a cultural hub, with a booming hip hop scene, six pro sports clubs, and the country's largest aquarium. It's also the fast food capital of America, and it's the nation's biggest travel hub, so it'll be easy to satisfy your wanderlust.
Georgia's coastline has some of the east coast's most scenic beaches, including Tybee Island, St. Simons, and Jekyll Island. There are also 50 state parks to explore.
The state is home to nearly 400 golf courses, so keep your clubs handy.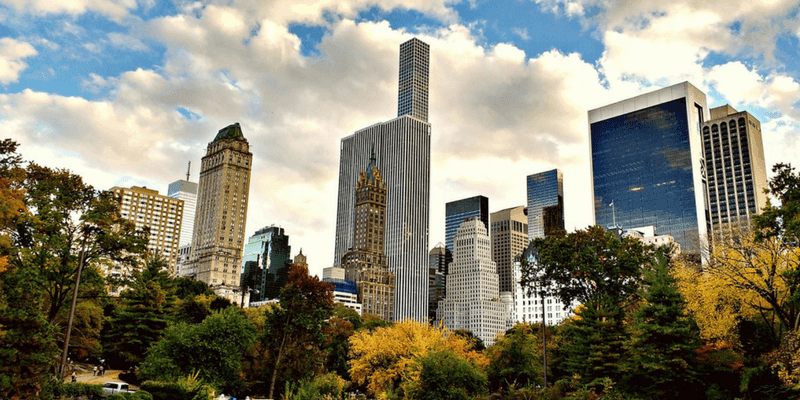 9. New York
New York state comes in at #9, with 22,626 Californians choosing to make the Empire State their home in 2016.
New York City is the most densely populated city in the USA, so if you're looking to swap coasts and stay in the big city, NYC might be perfect for you. NYC does offer some advantages over California: Despite the city's high cost of living, the state has a lower income tax rate, and NYC also trumps California when it comes to transportation thanks to its robust and (mostly) reliable public transportation system.
Believe it or not, there is more to New York than New York City. Upstate New York offers its own unique advantages:
The slower pace is appealing for those looking to escape the bustle of the big city.
It's cheaper than New York City, and the cost of buying or renting a new home is significantly more affordable.
New York state is also home to over 1,600 vineyards, 180 state parks, Niagara Falls, gorgeous beaches (if you can handle colder water), and natural retreats like the Adirondacks and the Catskills. There are also discernible seasons, if the constant sunshine of California is starting to burn you out.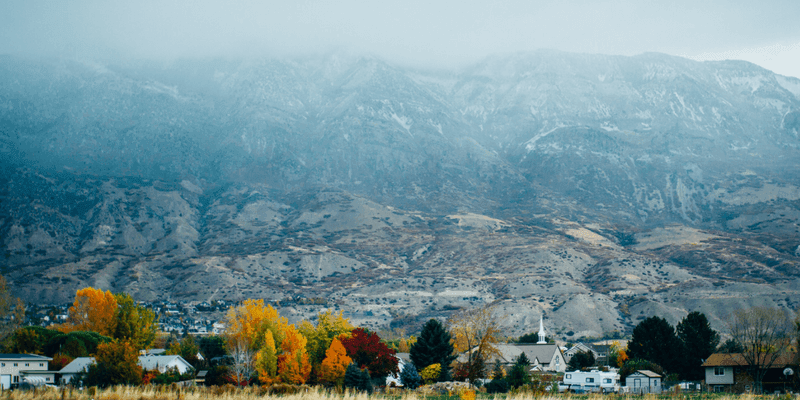 8. Utah
Just over 23,000 people made the move from California to Utah in 2016. Utah offers a number of advantages over the Golden State:
Utah is large enough to offer access to all the amenities of the big city, but with a decidedly small-town feel that's appealing for people seeking a greater sense of community and belonging.
In all areas except housing, the cost of living in Salt Lake City (Utah's largest city) is less than the national average. Compared to Los Angeles, Salt Lake City is 54% cheaper, and housing is 136% cheaper. Utah also has a flat state income tax of 5%.
Salt Lake City was ranked 5/10 by Forbes on their list of the fastest growing economies in the nation, which is good news for job hunters.
It's home to many breathtaking landscapes, including five national parks: Zion, Canyonlands, Arches, Capitol Reef, and Bryce Canyon.
Utah offers the best skiing and snowboarding in the country, according to science - the snow in Utah has been proven to feature the ideal blend of powder and salt for skiing. If you're an avid skier, there are 11 ski resorts within an hour's drive of the Salt Lake City International Airport.
As the only stop in the Intermountain West, Utah plays host to a number of touring big-name bands. It's also the home of the world-renowned Sundance Film Festival, as well as the Tony-award winning Utah Shakespeare Theatre.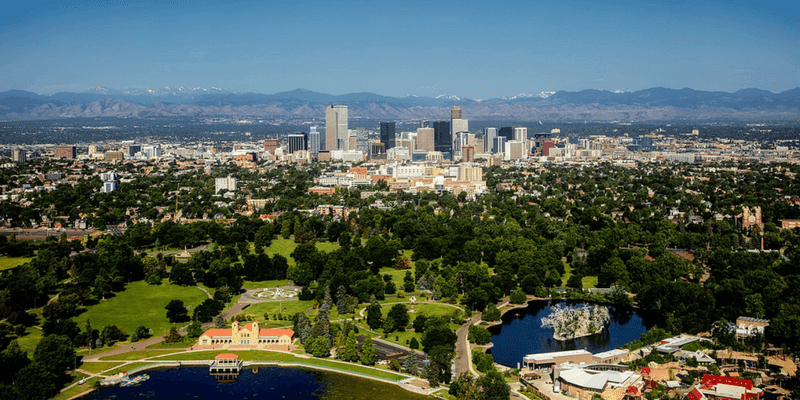 7. Colorado
Nearly 27,000 Californians migrated to Colorado in 2016. If you're thinking of moving to the Centennial State, you're not alone - as of 2012, only 42% of Coloradans were native to the state. 6% of the state's population comes from California alone.
Here's why Colorado is so appealing:
The cost of living, while higher than the national average, is still lower than California's. Denver, the largest city in Colorado, is 24% cheaper than LA, and housing is 41% cheaper.
Colorado, like Utah, is a skiers paradise. But unlike Utah, some areas in Colorado get more than 300 days of sun per year, so don't toss that sunscreen.
The state is home to more than 200 craft breweries, trailing behind only California and Washington. There are also more than 100 commercial wineries, if vino is more your style.
If you're health-conscious, Colorado might the the perfect place for you. It's the least obese and most physically active state in the nation.
Colorado's Red Rocks Amphitheatre is one of the most spectacular music venues in the world, with shows almost every night during the summer.
Sports lovers rejoice! The state is home to sports clubs in all five pro sports leagues. It's also a paradise for extreme sports enthusiasts, with skiing, snowboarding, rafting, and mountain biking all practically available at your doorstep.
Of course, Colorado's natural beauty is unmatched, with four national parks, 44 state parks, seven national monuments, and numerous historic sites and wilderness areas to explore. The Colorado Trail stretches 486 miles, connecting Durango and Denver across eight mountain ranges, seven national forests, six wilderness areas, and five river systems. And if that isn't enough, Colorado also has 53 mountains with peaks taller than 14,000 feet.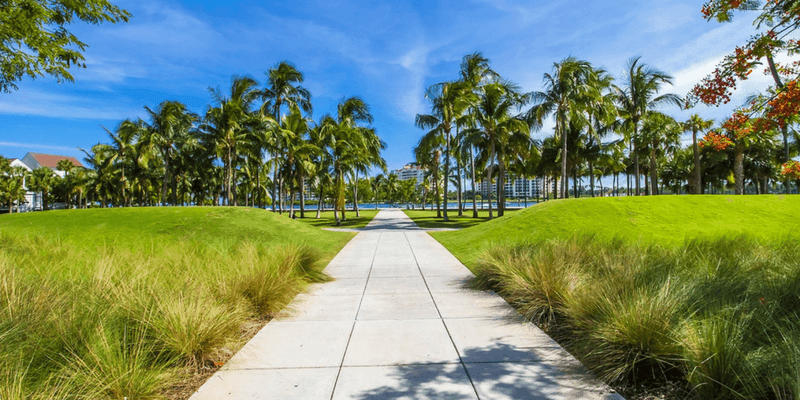 6. Florida
28,420 Californians relocated to the Sunshine State in 2016. What makes the southeasternmost state in the nation so appealing?
The cost of living is significantly lower, and there's no state income tax. The state's retirement tax friendliness also makes it a popular choice for retirees.
The state is experiencing economic growth, with Jacksonville (the state capital) earning the 8th spot on Forbes' list of the nation's fastest growing economies. Beyond Jacksonville, there are a number of booming cities to choose from, including Miami and Orlando, as well as smaller towns with a cozier feel.
Florida actually has more beaches than California. The Florida coastline stretches 1,350 miles compared to Cali's 840. No matter where you are in the Sunshine State, you're never more than about 45 minutes from a beach. There are also more than 700 natural hot springs, underground caves, and over 4,000 square miles of lakes, rivers, and streams in the state.
Florida's climate is warm like California's. There may be the occasional hurricane, but otherwise rainfall doesn't usually last too long.
There are also lots of things to keep you busy while you enjoy the year-round sun:
Florida is home to the Everglades, and it's the country's top amusement park destination.
There are numerous professional sports teams to root for, especially for baseball fans, who will enjoy the annual influx of Grapefruit League players every year for spring training.
There's also an active party scene for younger folks, but it's easy to avoid if clubbing isn't your thing.
Check out one of the state's many golf courses - there are more greens in Florida than in any other state.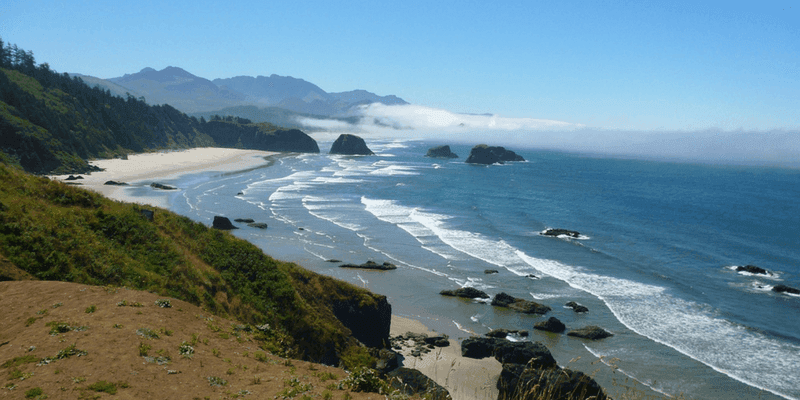 5. Oregon
According to the Census Bureau, Oregon's population grew by 5.2% between 2010 and 2015, and it's continuing to grow. There are a number of reasons that account for the influx of new Oregonians:
Portland, Oregon's largest city (and the third largest city in the Pacific Northwest), is 15% cheaper than LA, and housing is 35% cheaper. There's also no sales tax in the state.
There's more to Oregon than Portland. Eugene is also a popular choice, and there are numerous small coastal towns to choose from if you're looking for a quieter place to settle down. Speaking of the coast....
Oregon boasts 363 miles of gorgeous Pacific coastline. There are also snow-capped mountains, lakes, dunes, and evergreen forests to keep you occupied.
The Beaver State is one of the most environmentally-friendly states in the nation, with one of the lowest carbon footprints and more Leadership in Energy and Environmental Design-certified "green buildings" than any other state.
The arts and culture scene is booming Portland and beyond; Eugene has a great live music scene, and Ashland is home to the Oregon Shakespeare Festival. If sitting down with a frosty brew or a glass of vino is more your speed, Oregon also has more than 200 wineries, and Portland has more craft breweries than any other city in the world.
Worried about moving to a cooler climate? Don't panic—Oregon has mild winters.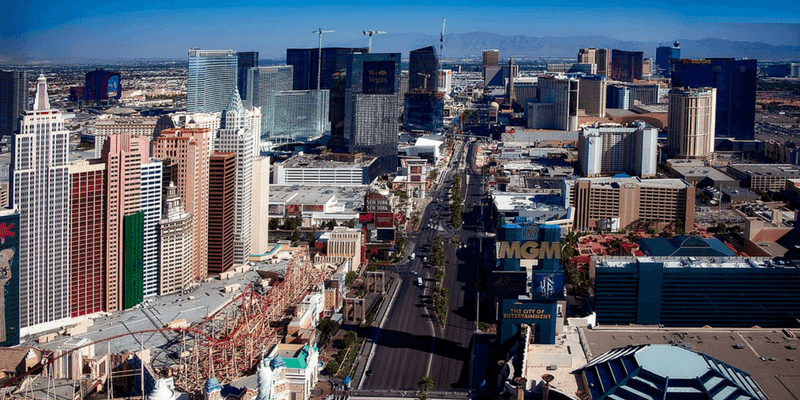 4. Nevada
If you're thinking about relocating from California, neighboring Nevada is a natural choice. Here's why 45,482 Californians made the move to Nevada in 2016:
While the cost of living in Nevada is generally higher than the national average, it's still lower than California. Overall, Las Vegas (Nevada's largest city) is 37% cheaper, and housing is 65% cheaper than LA.
Nevada gains most of its funding from gaming and sales taxes, so there's no personal income tax. Plus, thanks to the state's relaxed business regulations, a lot of businesses are making the move to Nevada as well. That's good news for job hunters.
If you love the landscape and outdoor lifestyle California is known for, you'll love Nevada. The Silver State is home to more mountain ranges than any other Lower 48 state, with over 300 ranges and 57 peaks taller than 11,000 feet (skiing, anyone?), as well as thousands of miles of hiking trails. There are also numerous southwest hotspots to explore, like Red Rock Canyon, the Valley of Fire, Lake Mead, Lake Tahoe, and the Colorado River. And if that's not enough, Nevada also has more natural hot springs than any other state.
Nevada only receives seven inches of rain each year. Good news for dry heat lovers!
There's way more to Nevada than Las Vegas, but with Sin City on your doorstep, you won't have to sacrifice big-name entertainment, nightlife, or fine dining.
UFO enthusiast? You're not alone...Nevada has the second highest percentage of UFO sightings per capita in the USA. Highway 375 was even renamed "Extraterrestrial Highway" because of the prevalence of UFO sightings and its close proximity to Area 51.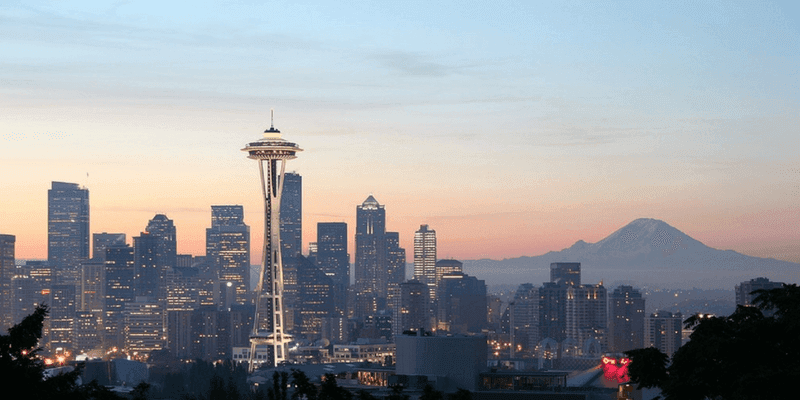 3. Washington
In 2016, 51,485 Californians migrated up the cost to Washington. While Washington may not be the sunny paradise that is California (Washington sees average and annual rainfall of 34 inches, and it rains 150+ days of the year), here's why the Evergreen State is such a popular choice:
The cost of living in Seattle (Washington's largest city) is actually higher than in LA, but it's offset by the lack of state income tax.
Seattle has a high concentration of tech companies, and many major corporations, including Starbucks, Amazon, and Boeing, are based in Washington, so there is lots of opportunity for employment. And if you have kids or you're new to the job hunt, the state's minimum wage is tied to inflation.
Foodies rejoice— Washington has roughly 2,500 miles of marine shoreline (including Puget Sound), so seafood abounds. If you prefer to sip a fresh sudsy brew, Washington also has the second largest amount of permitted breweries, second only to California. The state also produces the second most wine behind the Golden State.
The state of Washington consistently ranks among the top five in various ranking of the most environmentally-friendly states.
You don't have to sacrifice the great outdoors—Washington state is home to three national parks, as well as 60 state parks, and outdoor activities like mountain biking, hiking, and camping are easily accessible from just about anywhere in the state.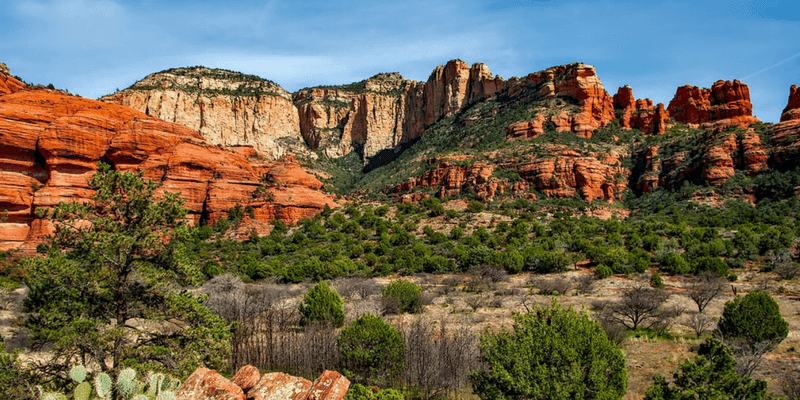 2. Arizona
The Grand Canyon State takes the #2 spot on our list of the top 10 places Californians move to - 64,756 Californians made the move to Arizona in 2016. Here's why:
It's still within driving distance of southern California, so you can get your Cali fix without too much trouble.
It's warm like California, but not humid. Arizona gets fewer than 12 inches of rain and more than 200 days of sun per year, and when it does rain, it usually only lasts 10-20 minutes. There are also cooler spots like Flagstaff and Tucson, where you can enjoy winter sports and other activities.
The cost of living in Phoenix, Arizona's largest city, is 40% lower than in Los Angeles. The cost of living is also lower than the national average in all areas except housing and transportation.
There's no daylight savings. Say goodbye to changing your clocks twice a year!
There is no shortage of things to do and places to explore, including the Grand Canyon and Colorado River. If you love hiking, you'll love Arizona's range of landscapes, with everything from mountains in the northern part of the state to rich evergreen forests and deserts.
Like to relax? Take a look at Scottsdale - it's locally known as the Luxury Relaxation Capital of the USA, with more spas per capita than any other place in the country.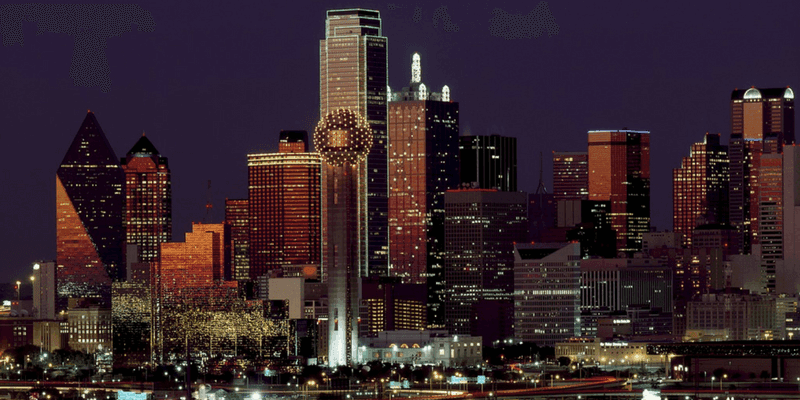 1. Texas
Texas takes the top spot when it comes to where Californians choose to make their new home, with nearly 70,000 Californians making the move to Texas in 2016. Here's what makes the Lone Star State so appealing:
Texas has no personal income tax, and no corporate income tax. The cost of living is also lower in Texas - housing costs 54.7% more in California, and the difference is even higher (61.7%) for families.
Austin, Texas's capital city, is #10 on Forbes' list of the top 10 growing economies. This is due in part to the many Bay Area firms (including Oracle, Apple, and Google) that have moved to Texas to escape taxes and the high cost of living. Some even call Texas "Silicon Hills" as a nod to California's infamous Silicon Valley.
The climate is just as warm as California, with average temperatures between 80 and 100 degrees in the summer, and winters are mild with little to no snow.
Cultural hubs like Austin offer many live music options and a lively entertainment scene. Some ever refer to Austin as the "live music capital of the world". And it's not all country and western - Texas has something for every music lover.
If fried food is your passion, Dallas is known as the "Fried Food Capital of Texas". And of course, you just can't beat that famous Texas BBQ - Texas has more than 2,000 BBQ joints to choose from.
Texas is full of natural beauty to explore, including the historical Enchanted Rock State Natural Area, Palo Duro Canyon, Dinosaur Valley State Park, and Padre Island National Seashore.
There's a place for everyone. Texas is home to six of the country's largest cities, as well as a plethora of small towns and everything in between.
California State of Mind
If you're thinking of leaving California for greener (or cheaper) pastures, these ten states are great alternatives to the Golden State.
Our relocation experts make your small moves and long distance moves easier. Give us a call at 866-313-4814 or fill out our free quote form.