Planning a move out of state can be daunting, whether you're moving for work, family, or other reasons. Our Complete Guide to Moving Out of State answers all your biggest questions about moving out of state, from creating to-do lists, planning, and budgeting for your move to downsizing, packing your belongings, and settling into your new home.
Jump to:
Get our expert advice for how to prepare for your out-of-state move and create your moving budget.
Get answers to the most frequently asked questions about shipping boxes to another state.
---
It's no surprise that moving out of state is expensive. By the time you collect all your materials, tools, and equipment, book your service, and get all those "other" things taken care of, you are often looking at well over a thousand dollars to get from Point A to Point B. There are ways around this—selling off everything you own and moving with a single bag comes to mind—but these solutions may not always be realistic, especially if you're moving for work, with your family, or you have to move quickly.
Unless you're ready to sell everything and pack your life up into a single bag, your task becomes learning how to move to another state cheaply. The best way to move out of state on a budget is to, well, create a budget. In this guide, we'll help you prepare for your out-of-state move and create your budget by:
Assessing your home and your belongings
Researching different moving services and options
Choosing the right movers
Setting aside money & preparing yourself for additional costs
Let's get started.
1. Assess your home and your belongings
The amount of stuff you have and the size of your current home, plus the size and location of the home you are moving to, will have the largest impact on the cost of your move. To reduce moving costs, you should start by selling, donating, or disposing of any belongings you no longer need or want. This can help you recoup costs if you do manage to sell items, and will also help to reduce the overall expense of your moving services because you'll be moving with fewer boxes or large pieces of furniture.
With a clear idea of what you will be moving, it is time to look at which services and equipment you might need to complete your move.
2. Research different moving services and options
Before you begin building a budget for your out of state move, you have to know what exactly you are budgeting for. This means it's time to research and figure out what services are available in your current city and the city you're moving to, which ones you are likely to need, how much they cost, and what your priorities are (such as convenience, cost, or timing). If you are not sure where to begin, make sure you look at things like:
Hiring professional movers or less-than-truckload (LTL) shipping
Whether you hire a professional moving team or an LTL shipping company, many of the initial costs will be the same or similar, including:
Basic moving costs - This will cover the cost of hiring the truck and moving team, as well as the time and fuel to transport your belongings.
Moving insurance - Moving companies, including LTL shippers, provide a basic level of insurance, but if you have especially valuable items, fragile items that are worth more than they weigh for example, you will want to get additional insurance.
Additional moving fees - Upgraded services, such as White Glove or full-service movers that include packing your belongings, will cost more money.
PRO TIP: Research different companies and read their reviews before narrowing down who to reach out to directly for a quote. Get several quotes from different companies so you have a good idea of what constitutes a reasonable fee in your area. With this information, you can make a knowledgeable, well-informed selection about the cheapest long distance moving options from there.
Need help moving to a new state?
TSI specializes in long distance small moves and consolidated shipping.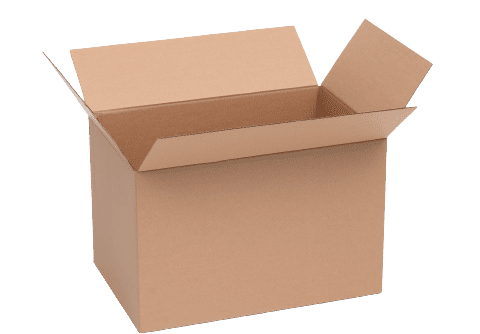 Moving yourself
If you opt to move yourself, these are some of the things you will need to consider when building a moving budget:
Truck rental - If you have any amount of furniture and you don't have a friend with a truck or a van, you will need to rent a truck or van. Pay attention to any additional fees you may incur for dropping the vehicle off in a different city or state than where you picked it up, as well as any mileage limitations or surcharges.
Gas - You will have to refuel the tank before returning it to the rental place or else pay a fee for them to refuel it.
Additional insurance - If you're not experienced with driving a truck, you should probably get the extra insurance.
Equipment rental - When moving furniture, you will need items you almost certainly don't have on hand and probably won't need at any other time. This includes items such as moving dollies, moving blankets, furniture sliders, and furniture straps. They can typically be rented from your truck rental company for an additional fee.
Storage
If, for one reason or another, all of your belongings can't make the initial trip to your new home, you will need to find storage at one end or the other. Storage expenses includes things like:
The cost of rent - The price of a storage unit depends on its size, the duration of your rental, the location, climate control, security, and hours of access.
Transportation - You will have to arrange transportation for any large items, whether this means moving things in your own car or renting a moving van.
Packing supplies - You'll need storage supplies in addition to moving supplies, including additional boxes and packing materials.
Additional fees - Many storage facilities require security deposits, insurance, and may also charge for a lock and any extra keys you need.
Storage container - Alternately, you can hire a storage container or ReloCrate moving crate. This will be delivered to your home, where you can fill it with belongings before it is picked up and shipped to your new home or stored for a fee, depending on which service you select.
Packing materials and supplies
While you can typically find some of these items already in your home or get some supplies for free or low cost, packing materials are one area where you shouldn't skimp—good quality boxes and padding materials will ensure your treasured items make it safely to their new home. New boxes are always best—some moving companies, including LTL shippers, may even refuse to ship items packed into used boxes.
For a long distance move, you will need:
Moving boxes
Cardboard sheets
Packing paper
Bubble wrap or foam for delicate items
Packing tape
Plastic wrap
Markers and labels
Settling in
Unfortunately, your moving expenses won't end once everything is packed up and loaded onto the truck. Upon arrival, you will still have some items to consider:
Utilities - Some services have a transfer fee or a deposit for first time customers
Replacing furniture - If you sold or donated any key pieces, you will likely need to replace them at some point.
Groceries - While groceries are part of your normal expenses, it is good to build them into your moving budget since you typically arrive at a new home with little to nothing from the pantry, and you will need to eat something other than take out at some point.
Other costs
There are also additional costs that you may have overlooked that should be included in your moving budget:
Cleaning - Whether it is the home you are vacating or the home you are settling into, you may need to pay for cleaning services at one or both ends of the move.
Child care or pet care - On moving day, you may need to arrange for a sitter for your kids or find somewhere to board your pets.
Real estate and other home expenses - This includes lawyer fees, rental and security deposits, first & last month's rent, home inspection and appraisal fees, down payments, and cleaning and repair fees.
Time off of work - You may need to book time off work for packing and moving day. If your work does not offer paid time off and this will cut into your salary, you should make up a moving schedule and start as early as possible to limit how much time off you'll require.
Vehicle shipping - For long-distance moves, you may need to relocate your vehicle by shipping it separately, especially if you're renting a moving truck to transport your belongings and are moving alone.
Transportation - If you're not driving your own car, you'll need to figure out an alternate form of transit. That can mean paying for flight or train tickets or a rental vehicle.
3. Choosing the right movers
After assessing your situation, your belongings, and the different services offered, you should have a rough idea what costs you can expect to incur. With these figures in mind, you can narrow down which services you can afford and which services will work best for your situation. Cut out anything that isn't absolutely necessary. If there is something you really need but don't feel fits into your budget, it is time to do some more research to see if you can find a more affordable alternative, cut back on other services, or reach out to companies directly to see if you can work out an arrangement.
At the end of the day, which services you select will depend on your priorities. Some are more convenient and leave you with little to do yourself, while some have you doing most of the heavy lifting. Some may take longer for pickup and delivery but be lower cost. You will have to balance your budget with your priorities.
4. Set aside money & prepare yourself for additional costs
If you don't have savings to draw on for your move, it is time to start saving now. The amount you set aside each month depends on your estimates and quotes received for the total cost of your move. It's always a good idea to pad your budget slightly and save more than you think you'll need. Unexpected costs can crop up during moves and it's better to have extra cash left over than to fall short during an emergency.

Frequently Asked Questions
What's the cheapest way to move out of state?
The cheapest way to move out of state is to sell all or most of your belongings and move with the least amount of stuff possible. Moving this way avoids most of the expenses you incur in a normal move, but is not always the most practical or easiest option.
What's the cheapest way to move furniture to another state?
The cheapest way to move furniture to another state in many cases is consolidated shipping. If you have lots of furniture to transport as part of a household move—think more than 5 or 6 pallets-worth—hiring a moving company or opting to rent a truck and do-it-yourself may be more cost-effective.
Learn more about the cheapest ways to move furniture to another state.
How many months should you save before moving out of state?
You should save for as many months as it takes to cover your moving budget and a few months worth of expenses before moving out of state. How many months this takes will vary based on your finances and personal circumstances. The sooner you start saving, the better. It's always best to have more set aside than you end up needing.