Planning a move out of state can be daunting, whether you're moving for work, family, or other reasons. Our Complete Guide to Moving Out of State answers all your biggest questions about moving out of state, from creating to-do lists, planning, and budgeting for your move to downsizing, packing your belongings, and settling into your new home.
Jump to:
Learn what you should do to get acquainted with your new hometown.
Discover the essential organization and packing tasks you need to tackle before your moving day.
Here's what you need to do to plan your move's logistics, from researching moving options to choosing the right moving service.
Find out what people and organizations need to be informed of your upcoming move.
Get your home ready for moving day with our home tasks checklist.
Here's what you need to do to plan your travel to your new home.
Keep yourself and your family safe and healthy during your move by checking off these essential medical tasks.
---

There are a lot of tasks to remember during any move, and often even more to juggle when it is a long distance move. When it comes to organizing an out-of-state move, nothing helps keep you focused and moving through your tasks like a trusty moving out of state checklist. Organizing your tasks into a checklist can help make the move feel less intimidating and easier to work through, since your to-do list is already broken down into manageable chunks.
When it comes to moving out of state, the earlier you can start planning and preparing the better. While your moving to-do list will be specific to your life and living situation, we've come up with a list of the most common essential tasks broken down into the following categories to help you get started:
Visiting your new city
Packing & organizing
Moving logistics
Notifying people
Home tasks
Travel
Medical stuff
Each category includes individual tasks that have been organized into a loose timeline that indicates the order in which they should be completed—but since each move is different, your checklist might be in an entirely different order. That's okay too!
Let's jump in.
Visiting your new city
Get to know the area - Investigate your new hometown on the internet and, if possible, travel to the area so you can see it for yourself and get a feel for your new home.
Scout out schools - If you have kids, finding a new school for them will likely be one of your top priorities.
Find a place to live - Whether renting or buying, finding a home is arguably the most important task on your moving to a new state checklist and should be checked off fairly early on in the moving process—definitely before you involve any movers or shipping companies, who will need a destination address to provide an accurate quote.
Packing & organizing
Get Organized - Make a moving binder or folder to keep track of all the important paperwork you'll need during this time. This will include your bill of lading, estimates, receipts, inventories, and other agreements.
Start Sorting - Go through your home room by room, look at every item in each room, and decide what to keep, sell, donate, or recycle. Start doing this as early in the moving process as possible to decrease your stress (and the amount of items you have to pack!) later.
Create an Inventory - Make an itemized inventory for each room, as well as a separate inventory for especially valuable or expensive items. This can be done as you pack.
TSI TIP: Document the condition of each item in your inventory, including photos of especially valuable pieces. You'll need this information if you make a claim against your moving insurance in the event something is damaged during the move.
Start by Packing Non-essentials - Begin with storage rooms like attics, basements, and crawl spaces. They often contain items that can be packed up early and also tend to require more time since they can contain multitudes. Label your boxes as you go to save yourself trouble later.
Separate Valuables - Designate a box for valuables, including sentimental and expensive items, that you will keep with you in your car during the move.
Start to Pack Up Everyday Items - Once your non-essentials are boxed up, pack up everything that's left unless you absolutely need it before moving day. This should be completed at least a week before moving day. Get our advice for what to keep handy on moving day.
Disassemble Furniture - Take apart desks, tables, bed frames, and other large furniture that can be disassembled. This can be done the week of your move.
Moving Day Essentials - There are a few things you will want to have handy throughout the process and when your moving day arrives, such as moving paperwork, a change of clothes, necessary toiletries, pet care supplies, and more. Read our list of items to keep handy on moving day for a complete list.
Need help getting organized?
TSI's network of professional organizers can help with any or all of the above. If you want an expert to help with the downsizing, decluttering, organizing, space planning for the new home, packing, and more. We can also help in the new home with getting it set up and organized.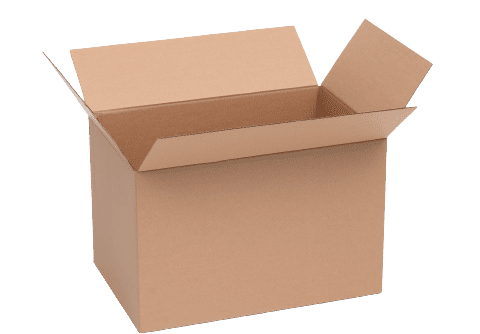 Moving logistics
Research Your Options - Once you know you are moving, you should start looking online for moving or shipping companies with positive reviews, ask friends and family for references, and reach out to individual companies that meet your criteria to gather estimates. Get our advice for the best way to move out of state.
Build a Budget - After you've gathered quotes, it is time to figure out how much money you'll need to set aside to fund your move. Read our article on how to move out of state on a budget.
Collect Supplies - Start to pick up boxes early in the process, especially if you're trying to collect them from stores or other free sources. Or, pick up a moving kit that includes everything you'll need for your move.
Contact Your Moving Company - You've done your research, gotten an estimate, and made your selection. Contact your movers to officially hire them and make arrangements and finalize the date and time of your move. Be sure to update them in advance if anything changes, such as your inventory, and let them know of anything that might hinder access to your home or belongings. These things could include a narrow or blocked off street, narrow stairways, or elevator access.
Confirm Moving Arrangements - Closer to your moving date, contact your moving company and confirm your arrangements.
Notifying people
Inform your Employer - Whether you are leaving the city and quitting your job or you need to book time off work around your move, give your employer some advanced notice. You will also need to alert human resources and payroll of your address change.
Schools, Doctors, Veterinarians, Dentists, Unions, and Government Services - Any place that has important personal records or information should be notified so they can update their information and transfer their records to your new schools, doctors, offices, and government services.
Cancel or update memberships - Gyms, clubs, classes, car dealerships, and other services that you are subscribed to or are a member of should be cancelled if they are exclusive to the area, or updated to your new address.
Transfer utilities - Let all your current utility providers (cable, phone, internet, water and sewer, gas, electricity, security system, etc.) know your moving date, and if you have your new home and arrival dates lined up, arrange for them to be set up on or around the date you take possession of your new place.
Forward your mail - Set up mail forwarding through USPS to ensure you get any mail that you may have forgotten to update.
Goodbyes - Don't try to cram all your goodbyes into the week you move. Take some time to get together with friends, family, and coworkers individually throughout the weeks leading up to your moving date.
Home tasks
Pay Your Bills - Where possible, pay bills early if they will come due around your move. It's easy to miss payments when there's so much going on.
Use Everything Up - If you have any food or cleaning supplies you need to use up, begin doing so as soon as possible.
Clean House - Start vacuuming, wiping down, and washing the floors in rooms that are all packed up, or arrange for a cleaning service to come after you've moved.
Return Borrowed Items - Take back any books, movies, and other borrowed items to libraries, rental places, and friends.
Ask a Neighbor to Check Your Mail - You've already set up a forward with USPS, but it's a good idea to have a neighbor or the new tenants check your mail and forward anything that ends up at your old address.
Double-check Your Documents - As your moving day approaches, take some time to go through your moving binder and ensure everything is in order ahead of the big day.
Protect Your Valuables - Move boxes and items you don't want taken by your moving team into a room and keep it locked with a sign on the door.
Travel Arrangements
Plan Your Route - If you're driving to your new home, you should take some time to figure out which route is the best one and build in any stops you might need or want to make along the way.
Make Travel Arrangements - Book any flights, hotels, rental cars, or train tickets you'll need for moving day.
Select an Auto Transporter - If you're not driving to your new home, you'll need to find a reliable auto transporter to ship or drive your vehicle so it'll be there when you arrive.
Medical stuff
Visit Your Doctor - If you have any medications you're going to run out of during your move, make an appointment to get a new prescription. You should also transfer your script to your new pharmacy, if possible.
Refill Prescriptions - Fill any prescriptions you'll need so that you'll have some wiggle room until you find a new doctor.
---