The home buying process is always complicated, whether you're moving to a new state or buying your first place in your home state. If you've got questions about buying your first home in California, don't worry – you're not alone! To help you navigate the process of buying a home in the Golden State, we reached out to California realtor Jane Peters and asked what advice she had for first-time home buyers. Here's what Jane had to share:
---
Congratulations! You are about to embark on your first home-buying experience. Not sure where to start? Once you know the steps involved in buying your first home in California, you'll be nearer to starting your search and finding your new home. Here are 5 questions you should ask your Realtor®:
1. I know how much I can afford – do I need to talk to a lender before looking at homes?
Yes, you will need to get a pre-approval letter from a lender before starting your search. You may think you know how much you can afford, but the facts may turn out differently. Your payments are not just the monthly mortgage principal – they include interest, insurance, and property taxes, and there are also closing costs involved in the purchase of a home. You'll need to supply all kinds of financial statements and information to a mortgage lender, who will advise you on how much you qualify for. You don't want to start your search looking at homes that may be above your price range, and you also can't submit an offer without a letter from a lender; it will not be accepted. Should you happen to be a cash buyer, you will need to submit proof of funds, generally within three days after contract signature.
PRO TIP: If you're moving to California from out of state, you should also factor in the cost of moving and shipping your furniture and other belongings to your new home.
2. Won't I get a better deal if I contact the listing agent?
Not really. The listing agent primarily represents the seller who is paying the commission, and it is very difficult for someone to remain completely neutral in that position. You need someone who is going to represent you fully and who is free to negotiate for you only. Submitting an offer and having it accepted is only half the process – next come the real negotiations when you have your inspection and find problems. Again, remember who is paying the commission. Also, legally, a listing agent is bound to present all submitted offers, which should result in the best offer being accepted.
3. What are my responsibilities after my offer is submitted?
There are certain contractual contingency periods you must adhere to once the offer is accepted: 
You will need to submit 3% of the purchase price to escrow within three days of contract acceptance.
If you are getting a loan, you will have 17 days to remove your appraisal contingency, and 21 days to remove your loan contingency. In this sellers' market, these time periods are pretty much the norm. A day or two's delay may be acceptable, but you and your Realtor® need to make sure that the lender can perform in the times allotted since, as long as you do your part in providing all the paperwork, this is the responsibility of your lender.
It is strongly recommended that you perform an inspection of the property with a certified home inspector. You may want to conduct further inspections based on the home inspector's findings, especially on an older home. The sewer and foundation are highly recommended additional inspections. Next, you and your Realtor® will discuss the repairs you would like to request from the Seller.
4. What happens if the Seller doesn't agree to do the repairs or offer a credit?
If you are not willing to do the work yourself or can't afford to, you can cancel escrow and walk away. Or if you simply don't like the condition of the home, you can cancel escrow.
5. Can I or the seller cancel escrow at any time?
Technically you as the buyer can cancel escrow at any time before a contingency period is up and you have not removed it. It should be for a valid reason, not because you got cold feet. The seller cannot cancel escrow for any reason other than default by the buyer, in which case they can send a Notice to Perform to the buyer, who then has a chance to comply or be in breach of contract. The California Purchase Contract has a Liquidated Damages clause which allows the maximum to be held from the buyer as 3%. Overall, the California Purchase Contract favors the buyer.
In Southern California, we do not use lawyers. Escrow, a neutral party, handles the entire transaction, and together with your Realtor®, is available to guide you through the entire process and make your life as easy as possible. All you need to do is to be available and responsive throughout.
Enjoy your new home!
---
Thank you Jane for sharing your expertise.
Our relocation experts make your small moves and long distance moves easier. Give us a call at 1-800-626-1257 or fill out our quote form.
---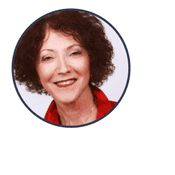 About the Author
Jane Peters, Los Angeles, CA
Jane Peters is a real estate broker in Los Angeles with a concentration on absentee owners and out-of-town buyers. She offers a personalized service to ensure that nothing falls through the cracks and that each transaction is stress free.
Visit Jane's website.