If you're gearing up for a move—especially a long distance move—one of the first questions to ask is whether or not to hire professional movers or do it yourself. It's an important decision that requires you to consider several factors, like timelines, distance, budget, and safety. 
When you hire movers, you're asking someone you've never met to load, ship and transport all your prized possessions to another state. They may even handle all the packing for you. It can be tough to relinquish control and put the fate of all your personal belongings into the hands of strangers. It's much more tempting to do it all yourself and save a few pennies. But remember, long distance moving isn't an easy task. Beyond the planning, supplies, and logistics, relocating your entire household from one state to another poses some hefty risks—not only to the safety of your belongings but to your physical health as well.
Renting a truck and moving yourself may be cheaper than hiring professional movers or a long-distance shipping company, but getting professional help is more convenient and safer for everyone involved. Here are 6 reasons why it's safer to hire professional movers for a long distance move than to do it yourself:
1. Heavy lifting
Without a doubt, the most prevalent danger of moving is physical injury—particularly for people with physical limitations, lots of heavy stuff, and no local crew of friends or family to help share the load.  
Moving by yourself requires a lot of heavy lifting, which can easily lead to pulled, strained, or torn muscles for you and your helpers. Worse, you could trip, fall or drop something heavy and wind up with a serious injury. Plus, any helpful friends and family who chip in time may not be there on the other end to help you unload and unpack, leaving you to manage the lifting all on your own.
Hiring movers or a shipping company to transport your belongings will save you the bulk of the heavy lifting, leaving you with time and energy to focus on closing your old home and getting settled into the new one. 
Moving to a new state?
Find out how TSI can help transport furniture, boxes, and other household goods.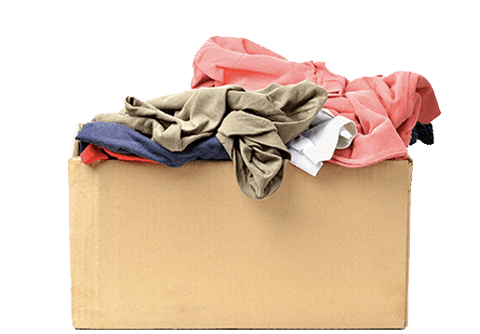 2. Kids & pets
Children, both two- and four-legged, like to be where the action is happening. But moving day is chaotic, and you don't want your kids and pets under foot. Not only does it add to your stress level, but they could get hurt. When you hire professional movers or shippers, you can focus on keeping your little ones safely away from the hustle and bustle of moving day while the professionals handle the heavy lifting. 
3. Truck driving
Have you ever driven a large truck? Maneuvering a large moving vehicle isn't as easy as it looks. Driving a moving truck is a huge responsibility that comes with its own set of risks, including safely operating the vehicle on city streets and freeways, as well as driving safely to prevent shifting and damage to your belongings. You may also need to purchase additional insurance to cover any damage to the truck. 
If you're not comfortable driving a big moving truck, we strongly recommend leaving it to the pros. Movers are trained to pack the truck properly so it's safe on the road, and they have experience navigating tight turns, reading truck-specific road signs, and sharing the highway with aggressive drivers. 
As an added bonus, letting pro movers drive the truck means you can drive your own car to your new home, saving yourself the cost and hassle of having to ship it long distance.
4. Collateral damage
Packing your belongings into boxes is just the first step when moving long distance. The second is loading your things safely on the truck in a way that will avoid shifting and damage.
Loading a moving truck typically starts out well organized, but as the truck fills up, it can quickly start to feel like you're playing a very complicated game of Tetris. Towards the end, it can be tempting to start tossing items on top of what quickly becomes a pile of oddly shaped bits and pieces (like rakes, fans, and floor lamps). If this happens, rest assured your items will be damaged during transition. 
Thinking that the shovel you tossed in at the end won't get damaged? You're probably right. But if it gets jostled around in transit, it could easily do damage to your furniture, appliances or boxes, and the risk only increases the longer your drive is. 
Professional movers know how to properly pack a truck so it's balanced and safe to hit the road. They also know how to secure loose items to avoid damage, and they may even help you box up the inevitable odds and ends, such as last-minute dishes and small appliances, or cleaning supplies and kids toys. 
TSI TIP: To avoid damage, secure oddly shaped items to the sides of the truck using straps or bungee cords, including bicycles, lamps, fans, garden tools, baby/pet gates, mops, brooms and vacuum cleaners.​​
5. Delicate touch
Every job is difficult if you don't have the right equipment—and that's especially true when you're moving. Hiring a professional moving company ensures that your valuables will be properly packed and stacked in the moving truck. Movers and professional shippers know how to properly pack and transport delicate items, and they come prepared with the necessary supplies to keep your belongings safe and secure during their journey.
Protecting your belongings is one thing, but you also need to protect the home you're leaving from scratches and dings. Professional movers and long distance shipping providers know how to avoid damage and will come prepared with carpet protectors, moving blankets, dollies, and other tools of the trade. 
6. Insurance
Less is definitely not more when it comes to insuring your items during a move, particularly if you're moving long distance. The more insurance coverage you can get, the better. While most states have federally mandated insurance laws when it comes to moving, you're wise to work with a professional moving company who offers extra coverage against loss and damage, especially if you're relocating to a new state that may have different insurance requirements.
Moving out of state
Under federal law, out-of-state movers are required to offer two liability coverage options: 
Full Value Protection, whereby your mover is responsible for the replacement value of lost or damaged items in your entire shipment. 
Limited Liability Protection, whereby your mover is responsible for no more than 60 cents per pound per article. This option should be offered at no extra charge, but be careful—the coverage is not extensive. If you choose this option, check your homeowners insurance to see if it will give you the remaining coverage you need. If not, we recommend adding third-party insurance coverage to Release Value Protection.
Moving within your state
Every state has its own set of rules and regulations governing moves within that state. Check with your local state moving association for legal details about moving within your state.
Safety First
Hiring a professional moving company comes with plenty of perks, not the least of which are less hard work and responsibility on your part. The moving process will be safer, quicker, and less stressful than trying to do it all yourself. Plus, your cherished items are more likely to arrive at your new home safe and sound. 
Sure, a DIY move is cheaper. But then again, you get what you pay for. The up-front costs of moving are higher when you choose professional movers, and you do give up some control over the entire process. Ultimately, it's up to you to weigh the pros and cons and decide if hiring movers is safer than doing it yourself.
Get Help with Your Move
TSI specializes in long distance and out of state moves, including furniture, boxes,
and household goods.