Shipping can be expensive, and if you don't know what you're doing, it can be easy to accidentally add to that expense. If you've never used freight shipping before or if you're unfamiliar with the process, you may miss an important step or make the wrong selection, which can lead to delays and result in the incorrect handling of your shipment.
Keep costs from creeping higher by avoiding these mistakes with our checklist: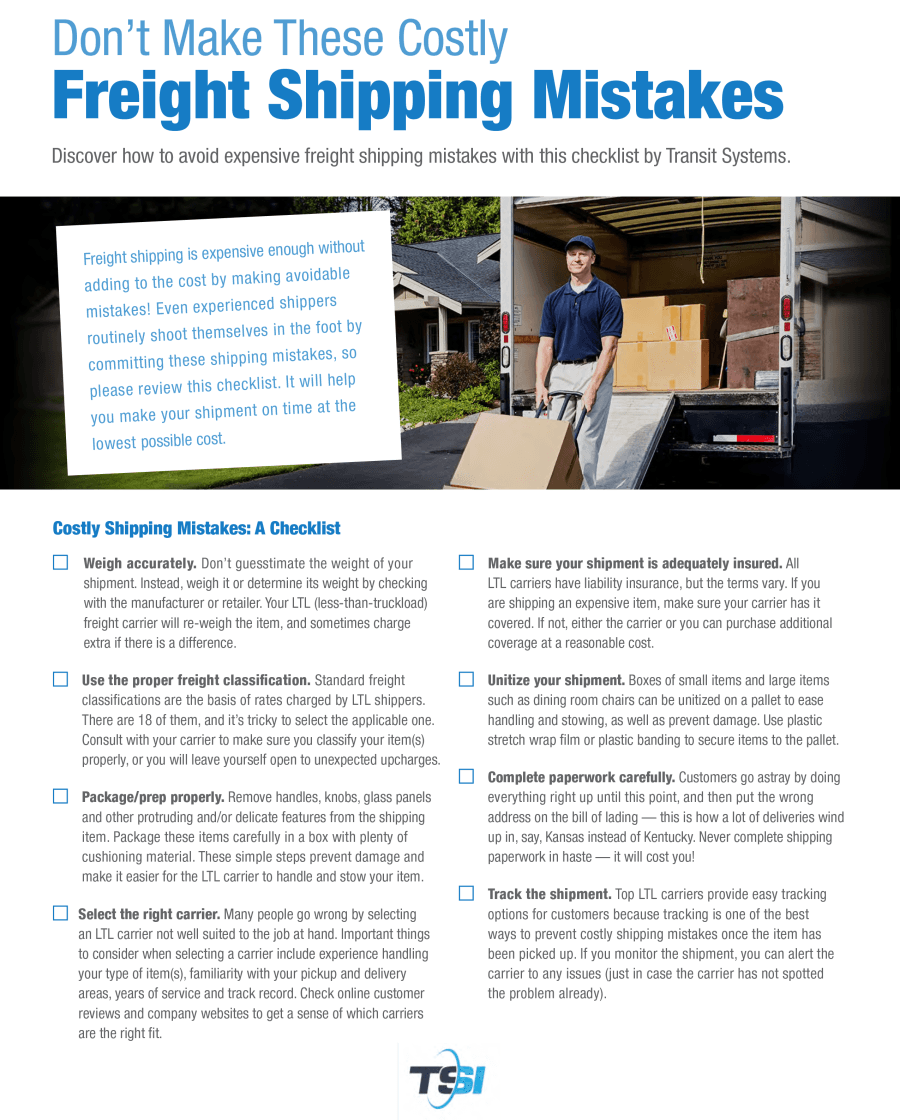 Of course, if there is anything you aren't sure about, don't be afraid to ask. Our specialists are happy to help answer any questions you might have about the freight shipping process. You can reach them at 1-877-677-1571 or [email protected].