Expert Small Load Movers
HOUSEHOLD GOODS
If you are relocating or downsizing less than 3,500 pounds, we can create a customized solution based on the items being moved.
STORAGE UNIT MOVES
We can help with long-distance transport of items into or out of storage.
BOXES
With our new Box-and-Ship program, you can get empty boxes delivered to your door, insurance, and pick up and delivery. We also offer customized box shipping solutions for shipments of greater than 15 boxes.
SENIOR MOVES
We have specialty services available for seniors moving into communities across the country.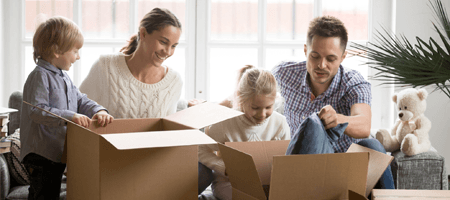 ESTATE SETTLEMENT
We'll work with executors, family members, and estate professionals to safely distribute estate items, including deliveries to multiple destinations.
COLLEGE MOVES
We help students move into and out of their college housing within the right timeframes.