Planning a move out of state can be daunting, whether you're moving for work, family, or other reasons. Our Complete Guide to Moving Out of State answers all your biggest questions about moving out of state, from creating to-do lists, planning, and budgeting for your move to downsizing, packing your belongings, and settling into your new home.
---

Moving is always a challenging experience no matter how prepared you are, but moving to a new state adds a different layer of difficulty to the moving experience. Deciding what to bring with you, coordinating the services you need, and the distance between your current home and your soon-to-be home means added expenses and unique logistical hurdles.
If you've never made a long-distance move before, you may feel unprepared for these trials and you'll almost certainly be in need of tips for moving out of state. Honestly, given everything a move involves, you'll probably need tips for moving out of state even if you have relocated long distance before. After all, just because you have made such a move before doesn't mean it was necessarily the best way to move out of state.
Regardless of the reasons for your move, the timeline you're working with, or how much moving experience you have, there is lots to keep track of and get done!
Try these ten tips for moving out of state:
1. If possible, visit your new state and city before your move
First things first: if you have never been to the state or city you are planning to move to, you should try to arrange a pre-move visit. This visit can be for house hunting purposes or simply to get the lay of the land and confirm it is the right fit for you. Check out different neighborhoods and see where you might want to live—finding a home long-distance is more challenging than looking in the same city, and having an idea of the area you want to live in is a real asset.
Learn more about the process of selling your home fast and buying from afar:
2. If you have kids, discuss the move with them and research schools
Long distance moves are typically extra hard on children, so discussing the move with them well in advance of the actual date is especially important. This is something that might need to be introduced slowly, depending on how old your kids are and how attached they are to your current home. Leaving their friends, school, family, and everything that is familiar to them will be difficult and scary and they need time to process the change, have their questions answered, and say their goodbyes.
To that end, you should also research the schools and districts in your new city and figure out which schools you want your children to attend. This will help you narrow down areas of town where you should be looking during the house hunting process.
3. Research your moving options
It's always recommended that you look at the different moving services and supplies you will need well ahead of your actual move. This way you have time to collect quotes, read reviews, compare moving options and see which services will work for your specific situation. Here are the most popular options for moving out of state:
DIY move: One of the cheaper options, a DIY move requires you do all of the heavy lifting yourself, including truck and equipment rental, supply pick up, packing, driving, and loading and unloading. This option is ideal for people who aren't moving a lot of stuff, are physically able to load and unload their belongings, and are comfortable driving larger vehicles.
Hiring professional movers: Depending on the service level you select, you will either pack your belongings or the moving team can do it for you. They'll load your belongings onto the truck, drive to your new home, and unload upon arrival. Most professional movers will prepare your furniture on moving day, but will not pack boxes unless you pay extra for the service. This option is ideal for people moving a full household.
Consolidated shipping: With consolidated service, shipments from multiple senders will share space on the same truck. Whether you pack your belongings yourself or the shipping team does it for you depends on what you are shipping and the service level you select. Most consolidated shippers, including TSI, will include furniture preparation services with every shipment, but will require you to pack your own boxes unless you pay extra for packing. This method is ideal for people moving on a budget, with flexible timelines, or with smaller households (less than a truckload's worth of stuff).
Moving to a new state?
TSI specializes in long distance small moves and consolidated shipping.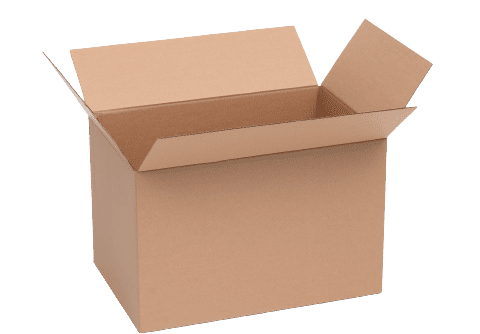 4. Create a moving budget
Every move costs money, especially long distance moves. Creating a budget helps you plan out your expenses and figure out areas where you can cut costs (as well as places where you can't) in advance. It can also help you nail down which services you need, which ones you can skip, and how much stuff you need to get rid of.
Learn more about budgeting for an out of state move:
5. Come up with a packing plan & timeline
Even a very simple timeline and plan for packing can help you stay on track. Start by packing non-essential items like decor, out-of-season items, uncommonly used belongings, books, DVDs and other media items. Then pack up your least-used rooms. This can include storage areas, the attic or garage, spare bedrooms, etc. Essential items that are used on a daily basis should be reserved for packing the week of the move, and items used the day of and in the days following the move should be packed in a special personal moving kit (see tip #6).
If you need help putting a more detailed timeline together, check out our printable moving timeline and checklist and Room by Room Guide to Packing Your Home.
6. Pack an essentials box
Regardless of how far you are moving, you will need an essentials box for when you don't feel like unpacking upon arrival or while you are waiting for your belongings to arrive. A suitcase or a box (or two) for everyone in the house packed with essential items they will need in the week following the move will make the moving process easier. We suggest you include the following items:
Keys
Wallet
Petty cash
A week's worth of clothes including PJs, underwear, and socks
Toothbrush, toothpaste, and floss
If you use one while sleeping, your mouthguard
Deodorant/antiperspirant
Facewash
Moisturizer and lip balm
Prescription medications
Electronics and their respective chargers (cell phone, laptop, eReader, etc)
If you're a reader, your current book
Earplugs
Sleep mask
Kitchen cups, plates, dishes, and cutlery
Towels
Basic cleaning supplies
7. Notify, cancel, or transfer all memberships, services, and records
It's easy to forget about all the different memberships and services you have. Check your statements and start collecting your mail to track down any that you may have missed. If they are transferable to your new home, make the appropriate arrangements. School records, medical records, and vet records should all be transferred.
Anything that is not transferable should be cancelled. These can include:
Gym memberships
Community and country clubs
Children's extracurriculars
Cable, satellite, home phone, and internet
Water
Gas
Electricity
Security system
TSI TIP: Don't forget to empty out your storage unit and cancel your monthly contract before moving out of state.
8. Establish domicile in your new state by updating your address
In addition to cancelling and updating memberships, you'll also need to update your address with the government and DMV (often within 30 days of your move), credit cards, bank, insurance, voter registration, and USPS. Don't forget to also register your pet with your new city while you're at it, if required.
TSI TIP: Set up mail forwarding with USPS to ensure none of your mail ends up at your old address. It's easy to do on their website and there are a few different mail forwarding options to choose from.
9. Make travel arrangements
Once you have your moving date nailed down, you can make travel arrangements. This can mean planning out your driving route and overnight accommodations, or it can mean booking plane, train, or bus tickets and arranging to have your car(s) shipped or driven to your new home.
10. Arrange for cleaners to conduct a move-out cleaning
When you're moving to a new state, the last thing you need to worry about is staying after the movers have left to clean and prep the home for its new residents. Make things easier by hiring a professional cleaning team to handle this process for you and, if necessary, have a handyman come by to complete any repairs agreed upon in the sale or rental agreement.
---