1. How far are you moving?
Whether you hire movers or rent a truck, distance will factor into your moving rates in terms of how long your move will take (especially if your movers charge hourly), and for how long you'll need to rent a truck, plus an estimate for gas and mileage.
If you do decide to rent a truck, remember that one-way long-distance moves can actually cost more than a round-trip relocation, even though you're driving a shorter distance. Truck rental companies can add additional fees if you want to drop your truck off in a different city than where you picked it up.
2. How much stuff do you have to move?
If you don't have much to move or your belongings aren't heavy, such as if you're moving into or out of a dorm or small apartment, moving yourself might be easy enough to manage without professional help. If you do choose to hire a moving company for a small move, look for a company like TSI that specializes in small or LTL (less than truckload) moves to help keep the cost of moving low. If you're moving heavy furniture, lots of boxes, or valuables like antiques or heirlooms, movers are often your best bet.
If you're worried about movers damaging your items, packing and moving all your stuff yourself might give you some peace of mind. Just remember - professional movers know what they're doing, and that means they know the safest way to pack and load your belongings into the back of the truck to reduce the risk of damage or injury. Their expertise can be invaluable, especially when you're moving long distance. Still concerned? Check out these resources:
3. Do you have the physical ability to move all your stuff?
Moving is a lot of hard work. If you're considering moving yourself, you need to be physically able to bend over, lift, and carry your boxes and furniture to your truck, and you'll definitely need a couple of strong, capable friends to help you out. If you're injured or have any health concerns, hire movers.

When to Hire Movers
If you have lots of stuff to move, are moving a long distance, are moving valuables like antiques, or don't want the physical hassle of loading and unloading your stuff on your own, you may want to consider hiring movers.
Whether clients are moving across country or across the street, it still makes sense to box everything, carefully label it, and hire professional movers. In rare cases where items are damaged or missing, the professional movers carry liability insurance that will pay to replace those items. It is also less stressful for most people to know they are moving in a single weekend instead of moving items here and there and spreading the process over days or weeks. I have seen clients become completely worn out when a move seems to take a month instead of a few days. No one wants to eat on paper plates and hunt for packed items for days on end. - Nancy Tallman, Park City UT Realtor
Here are 7 reasons to consider hiring movers:
1. Peace of mind
When you hire a professional moving service, you can rest assured that your belongings will be packed safely and securely. Beyond that, professional movers are also more accountable to you if your stuff does get damaged. If your brother drops and breaks your new couch, getting compensation can be difficult and awkward, but if your moving service drops and breaks your new couch, they will have protocols in place to repair or replace your possessions (provided they are a reputable moving service).
Unlike your friends and family, reputable movers won't back out on you at the last minute. They are contractually obligated to deliver the service, and while your family and friends may be trustworthy and reliable, sometimes emergencies happen or last-minute changes prevent them from helping you out as promised.
If you're moving fragile or valuable items, you may wish to ship them separately. Professional shipping companies know how to treat items that require special care and will ensure that your belongings make it to their new home in one piece. Learn more about our special care shipping services.
2. Speed
Speed is especially important if you're moving on a short timeline, like a job transfer or a quick closing date on your home sale.
Professional movers are prompt and efficient, and they also have the expertise to navigate tricky situations like stairway corners quicker and easier than you and your friends. What could easily take you and your friends a full day (or even longer) could be completed by professionals in just a few hours, leaving you more time to get unpacked and start settling in.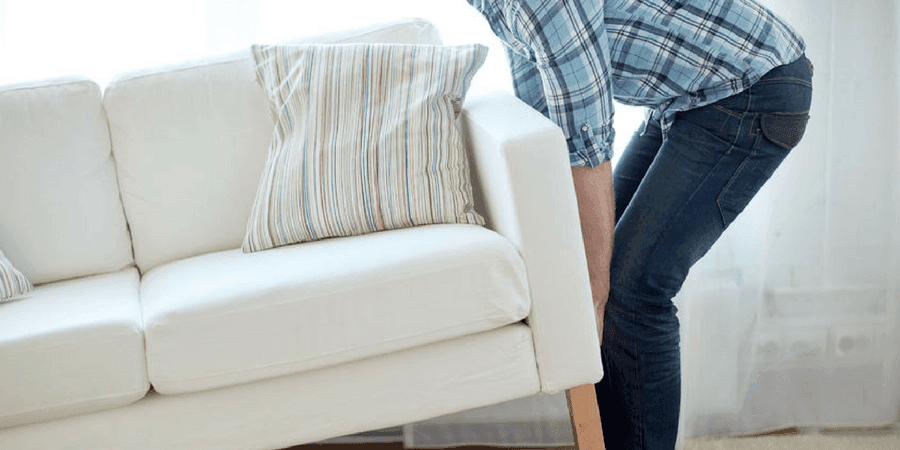 3. No heavy lifting
Packing and moving heavy boxes and furniture without the proper tools and training can easily lead to injury, which can seriously derail your move. If you have an injury or other health condition that prevents you from doing any heavy lifting, hiring movers is likely your best bet.
4. No imposition
Your friends and family may say they're happy to help, but more often than not, they won't be excited to help you move (no matter how much pizza and beer you promise). When you hire movers, you don't have to worry about imposing on your loved ones, or finding ways to work around their schedules.
5. More time for other tasks
While your moving service manages the loading and unloading of your belongings, you can tackle other moving day tasks like unpacking, cleaning your new place, and sorting out your utilities.
6. Equipment
Movers will bring the right size truck and all the required tools and supplies to manage your move from start to finish (provided you accurately indicated what kinds of items and how much stuff you'll be moving), such as moving blankets, dollies, and straps.
PRO TIP: Confirm there are no additional fees for using these tools, or make sure any additional fees are included in the contract before you sign.
7. Insurance
All moving services are required to include basic carrier liability, which means a portion of the value of your stuff will be covered by insurance if it gets damaged. You can also purchase additional insurance, whether you hire movers or move yourself. Some truck rental companies offer insurance - be sure to ask before you book.
When to Rent a Truck and Move Yourself
here are a few circumstances that may make renting a truck and moving yourself the best option for your move:
If your belongings aren't especially valuable, such as furniture that consists mainly of hand-me-downs from your parents or thrift store finds, or furniture that doesn't hold much monetary or sentimental value. If you have a few valuable or bulky pieces but would prefer not to hire movers, consider shipping them separately - that way, you won't have to worry about keeping them safe in transit.
If you have lots of trustworthy, committed, and able-bodied friends who can help you out.

If you aren't moving very far, and making multiple trips (if necessary) won't pose a problem.
How to Hire Movers
If you've decided to take the plunge and hire a professional moving service, you might have some questions about how to find the right service and how to make sure you get a good deal on your moving rate. To help make the process easier, read our quick step-by-step guide.
1. Determine the basics
Take stock of what you have to move, including the number of boxes and what types of furniture you have, and figure out how far your move is. Both of these things will factor heavily into your moving price.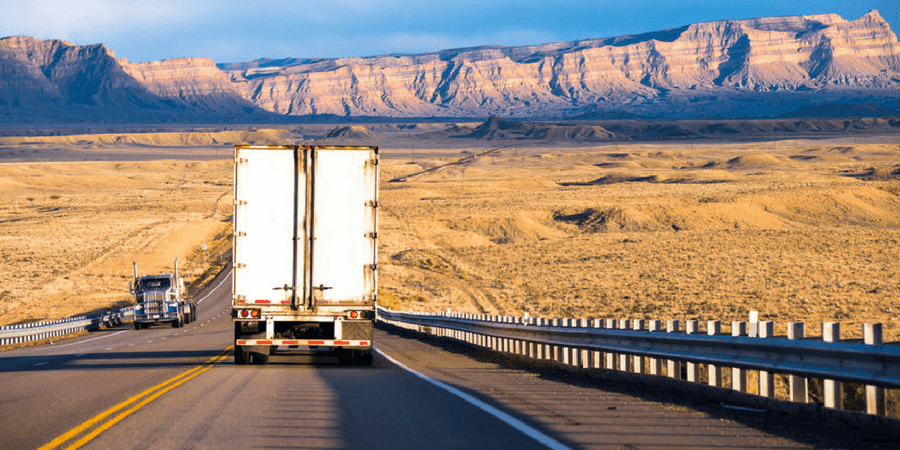 2. Know what kind of mover you need
Are you moving within the same town or state, or are you moving out of state or cross-country? Local movers won't be capable of handling an out-of-state move, and long-distance movers won't book an in-town move. The rates for each type of move will also differ.
Not sure whether your move qualifies as a long-distance move? Most moving companies define a long-distance move as one that is more than 100 miles from your old to new place. Most, though not all, long-distance movers will quote based on weight rather than distance or time.
3. Get recommendations
Ask your friends and family for recommendations on the best moving companies, and consult review sites like Yelp, Shopper Approved, and My Moving Reviews before you book. Facebook is another good place to find recent reviews for moving companies in your area. If you used a realtor, they can also help connect you with a reputable moving service.
Before you book, always look up your potential movers on the Better Business Bureau website to help avoid common moving scams and find out if they're a member of the American Moving and Storage Association. You should also do an online search and read reviews from other customers.
4. Call for quotes
Get quotes from 3-5 different moving companies before you book. Every mover prices differently, so each service will quote a different moving rate; some movers price more based on the weight of your move, while others price more based on distance.
For interstate moves, get a binding estimate. You can't get a binding estimate for intrastate moves (within the same state), but you can get a written estimate that clearly sets out additional costs and hourly rates.
If possible, get an in-person quote. It'll be more accurate, as long as you actually show the inspector everything you're planning to move, and the inspector may be able to point out items that will require special consideration or which may increase the cost of moving. If the moving company doesn't do in-person quotes, be sure they ask detailed questions about your inventory so you get the most accurate price and service options.
5. Keep your eyes peeled for moving scams
The best way to protect yourself against moving scams such as holding your stuff hostage and adding exorbitant last-minute fees is to keep your eyes peeled for common warning signs. Learn more on our blog.
How to Reduce Your Moving Bill
No matter how long or short your move is or how much you have to transport, moving is rarely inexpensive. These tips can help you reduce the cost of moving and avoid extra last-minute fees:
Be clear about how much stuff you have to move, how far your move is, and what sorts of obstacles your moving company might encounter. Not being accurate when you get a quote can lead to expensive charges and fees that can significantly increase your overall moving rate.
Be flexible about your moving date. It's often cheaper to move mid-week or mid-month, if your schedule and current lease or mortgage allow for it.
Purge before you move. The less stuff you have to move, the lighter your load will be and the less time it will take to load and unload the truck. Make downsizing easy with our de-cluttering tips.
Ask about taxes, fees, and mileage charges. Get these costs in writing in your moving contract so you know what to expect and can avoid any last-minute fees.
Book as soon as possible, especially if you're planning a summer move. The earlier you book, the more choices you'll have and you may be able to secure a lower rate. A good rule of thumb is book movers about eight weeks in advance, and no later than four. Schedule your move using our moving timeline and downloadable checklists.
Don't choose a mover based solely on price. When you move, you get what you pay for. While it can be tempting to go with the lowest bid, you may end up incurring more costs in the long run.
Ask about discounts and special rates. You never know what deals or specials your potential movers might offer unless you ask!
Make a budget. Creating a comprehensive moving budget is the best way to keep track of your moving costs - and keep costs low.