From air to sea, there are many ways to ship your goods via freight, including truck shipping. There are many factors to consider when selecting the right shipping method, including:
The cost of getting your shipment where it needs to go
The physical size or volume of your shipment
What you're shipping—is it fragile or hazardous?
How much your cargo weighs
How fast you need it to arrive
With these factors in mind, keep reading to determine which shipping method is best for you.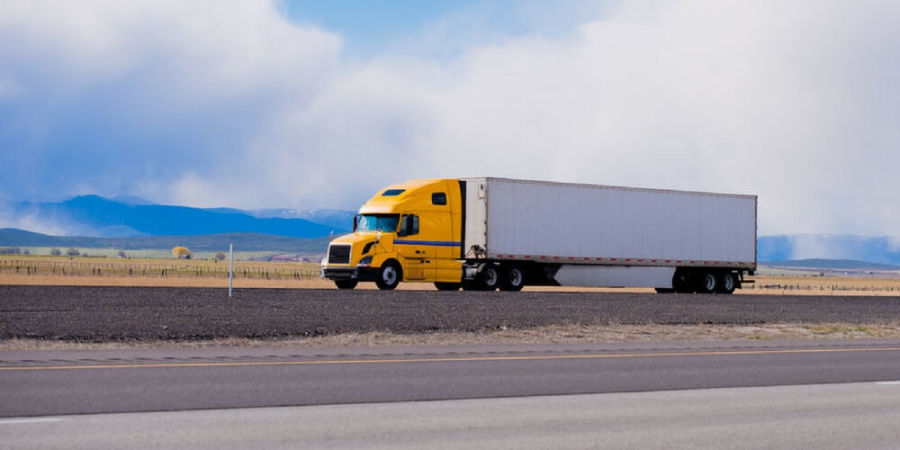 LTL (Less Than Truckload) Shipping
LTL stands for "less than truckload", which means that your shipment will take up less than an entire truckload. Pretty basic, right? Typically, this means your cargo will weigh between 100 and 10,000 lbs.
LTL truck shipping is the most popular type of freight shipment, and it's also the most cost-effective form of road transportation. This is because the cost of your shipment will be shared with other LTL freight shipments, and you only pay for the space in the truck that you need. If you're a small business that doesn't ship in large quantities or are looking for a budget-friendly shipping method, LTL freight shipping may be a good option for you.
It may be cheaper, but because your shipment shares space in a truck with other cargo, LTL shipments often take longer to reach their final destination due to more frequent stops and reworking the cargo
Advantages

Cost effective
Reliable
Ideal for smaller shipments

Disadvantages

Can take longer to reach final destination
Greater risk of loss or damage as shipments are handled or transferred to different trucks
TSI specializes in LTL shipping. Whether you're a small business shipping artwork to customers across the country or a large business shipping office equipment to a new location, we can connect you with the right LTL shipper for your needs. We offer two levels of service:
Economy Shipping

Economy shipping is ideal for those who are looking to cut costs and who are able to pack their own cargo.

With Economy shipping, you pack your stuff yourself, meet the driver, and help load your boxes onto the truck. Upon arrival, your shipment will be dropped off curbside.

We also offer Economy Select and Economy Plus shipping:

Economy Select: You still pack your stuff yourself, but you get indoor pickup and delivery, as well as a shorter pickup window.
Economy Plus: Ideal for shipments of 1-3 items you can't box yourself. We pick up the goods, box them, and hold them for our economy carrier.

Learn more about Economy shipping.

White Glove Shipping

With our White Glove service, we do all the work for you. A two-person team of professional movers will come and pack your cargo, load everything onto the truck, and provide inside delivery at your final destination.

Learn more about White Glove shipping.
FTL (Full Truckload) Shipping
FTL, or Full Truckload shipping, is exactly what it sounds like. Instead of sharing space in the truck with other, smaller shipments, an FTL shipment will fill (or mostly fill) the entire truck.
FTL shipments may cost more, but they will often arrive quicker and there is less risk of damage because your shipment won't be transferred during transit. FTL truck shipping is also ideal for commodities that require refrigeration, temperature control, flatbeds, or other oversize or overweight shipments.
Typically, FTL shipments weigh more than 10,000lbs, or consist of ten or more palettes, but sometimes, FTL is the right option for smaller shipments. If you have a small but fragile or high-risk shipment for example, FTL might be the best shipping method.
Advantages

Quicker transit time
Less risk of loss or damage
Ideal for fragile or hazardous shipments, or cargo that requires special consideration

Disadvantages

May cost considerably more than LTL
Less flexible—not ideal for shipments with the same origin, but different destinations
Partial Truckload
It may sound similar to LTL shipping, but partial truckload shipments are not the same as LTL shipments. Partial truckload shipments use a single, dedicated truck (similar to FTL) that is capable of handling all types of commodities, including refrigerated or temperature controlled goods, hazardous materials, and overweight/oversize goods.
Partial truckload shipping is reserved for medium-sized loads that are booked by volume.
Advantages

Often faster
Ideal for commodities that require special consideration

Disadvantages

Can be costly
Not ideal for smaller loads
Air Freight
Air freight is transported by—you guessed it—air. Air freight offers the fastest transit time and is highly reliable because of the meticulous planning and organization required for air travel. As a result, delays are uncommon, but if your shipment is delayed, the delay is often minimal because flights depart so regularly.
Air freight is primarily used for high-value, low-volume shipments. These shipments typically have a higher density, which means they weigh enough to be considered freight, but don't take up as much space on the plane. If your package is heavy (more than 100lbs) but small, air freight may be cheaper (and quicker) than LTL truck shipping.
Advantages

Fastest transit time
Minimal delays
Ideal for heavy, high-value, or low-volume shipments

Disadvantages

Costly
Not ideal for larger packages
Rail Freight
Rail freight is cost-effective, efficient, and environmentally friendly. It's widely used for shipping bulk construction or hazardous materials.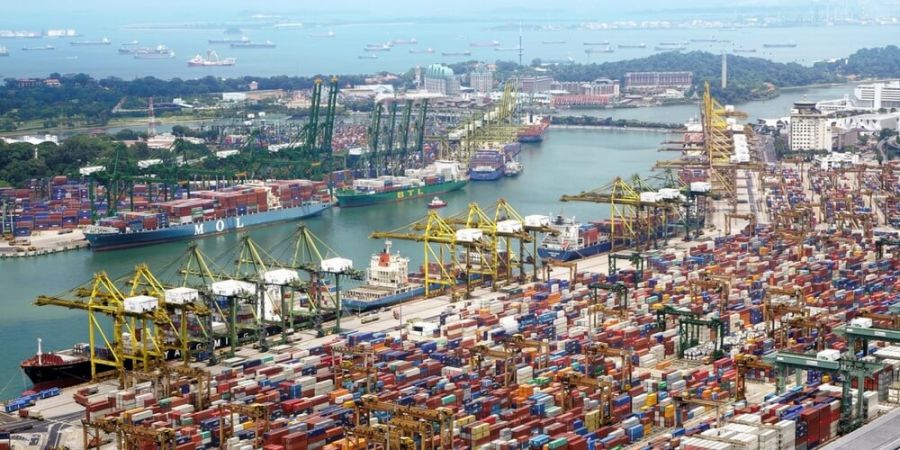 Sea Freight
Because of its long history, the sea freight industry has well-established processes and protections in place, making it a popular and reliable choice for international shipments.
Sea freight is also cost-effective, and size, volume, and weight are all easily accommodated, making sea freight ideal for bulk international shipments. However, it is less efficient than air freight.
Advantages

Can easily accommodate most cargo
Cost effective

Disadvantages

Slower than other forms of international freight shipping
FCL (Full Container Load)
FCL shipping is typically a sea freight designation. When shipping FCL, a full container is used exclusively for a single shipment, and the space is not shared with other cargo. The container doesn't need to be filled to the brim with cargo.
FCL shipments can be cheaper than LCL shipments because the cost per unit of freight is higher with LCL than it is for FCL. FCL is also often faster because containers don't need to be opened and reworked at multiple ports.
LCL (Less Than Container Load)
Similar to LTL ground shipping, LCL freight consolidates cargo from various shippers into one container. Like FCL, LCL freight is typically reserved for sea freight. Depending on the size of your shipment, the costs of LCL shipping may be higher than FCL shipping, and it will take also longer to arrive.