To help make sure your fragile or high-value items make it to their destination safely, we've put together some tips for packaging some of the most commonly shipped special care items. Keep reading to get our advice for packaging and shipping:
Artwork
Medical equipment
Manufacturing materials
Engines
Other high-value items
PRO TIP: If you have the ability to crate your shipment, always crate. Crates provide more protection than any other form of packing, which makes them ideal for fragile or high-value shipments.
Let's jump in.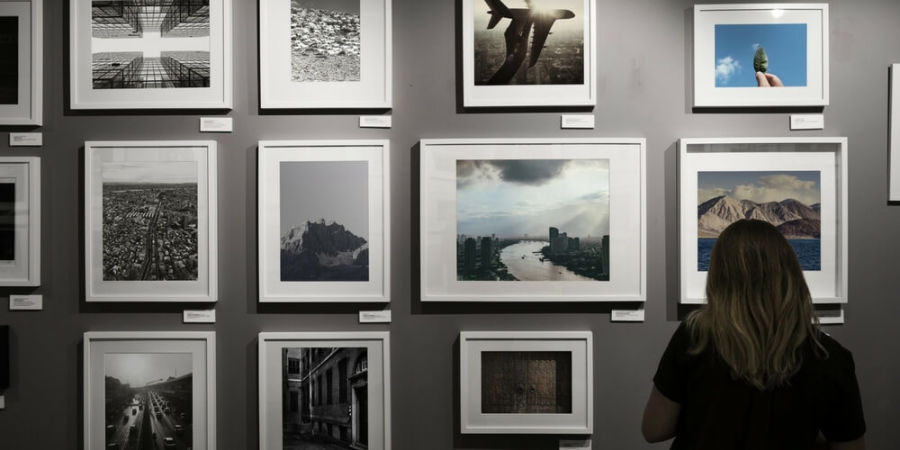 Artwork
If you own or are in charge of managing shipments for an art gallery, ensuring that artwork is properly packaged is of utmost importance. Your clients have trusted you with a high-value purchase, and there's nothing quite as disappointing as patiently awaiting the arrival of a new piece of art only to find it damaged as a result of shoddy or ineffective packaging.
Theresa is a sculptor based in Brooklyn, New York. A national corporation recently commissioned her to create a series of large sculptures to display in their offices located around the country. Theresa wasn't sure about the best way to ship these fragile sculptures to their destination, so she called us. We helped Theresa create a shipping plan that lets her focus on her sculptures - our expert artwork shipping professionals takes care of crating the fragile and bulky sculptures and shipping them safely to their final destination.
The specific procedures for shipping art will vary based on the specific piece being shipped, as well as the policies and protocols worked out by your gallery. These tips can help you properly package your artwork:
Shipping Paintings
Measure the artwork carefully so you can choose the right size box. Opt for a box that provides a minimum of 2" clearance on all sides. If necessary, you may wish to prioritize box height and width over depth, since edges and corners are the most prone to damage.

Wrap artwork in thin muslin or acid-free cloth to protect it from packing materials and prevent any discoloration. Packing materials like bubble wrap can leave an imprint if it comes into direct contact with the surface of the artwork.

Plastic wrap creates a protective coating against scratches and scuffs. Make sure the plastic doesn't come into direct contact with the surface of the artwork, and cut small slits in the back of the plastic wrap so the artwork can breathe.

Large, flat sheets of cardboard can add extra padding, and greatly reduce the likelihood of something piercing or scuffing your artwork. It will also help absorb shock if the box is dropped. Leave a few inches of buffer around the entire edge of the frame, then tape the edges together to form a triangle.

You can't package art too securely. Bubble wrap adds another layer of protection—in addition to cushioning the artwork, it also fills the empty spaces in your box, which prevents unwanted movement or shifting. Larger 1" bubbles are ideal. Don't allow bubble wrap to touch the art—it can stick to the varnish and leave an imprint.

Never use packing peanuts to pack paintings—they will shift and settle to the bottom of the box during shipment. They're also harder on the environment, and they're messier, which doesn't exactly create a great experience for your customer when they're unboxing their new acquisition.

Only use high-quality packing tape. It may cost more, but you'll need less of it, and it'll be easier to use. Tape all seams, including the short seams at the edge of each flap. There's no such thing as too much tape.

If you're shipping artwork behind glass, tape an "X" (or fully cover the glass surface) to control damage. This will prevent shards of glass from destroying the artwork.
Shipping Sculpture
Wrap particularly fragile spots with extra bubble wrap or foam. Wrap detachable parts separately.

Secure wrapping in place using packing tape, taking care to ensure that tape doesn't come into contact with the sculpture.

Always crate sculpture.

Fill the bottom of your crate with packing peanuts, or some other form of cushioning. The bottom layer should be about 2-3 inches deep.

Place the sculpture upright into the box or crate, then secure with 2-3 inches of packing material on each side. This will help protect against shifting and vibration in transit.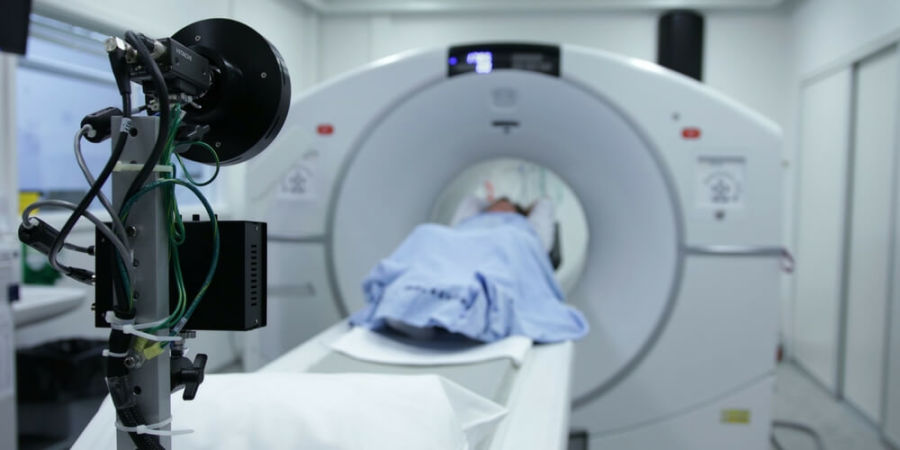 Medical Equipment Shipping
Medical equipment is complex, delicate, and expensive. And because each piece of equipment is unique, moving laboratories or specialized medical equipment between locations requires its own special considerations when shipping.
The most commonly shipped pieces of medical equipment include:
X-ray and ultrasound machines
Chiropractic tables
Surgery tables
Centrifuges
Laser systems
Flow cytometers
When you're shipping medical equipment, there are three main dangers to protect your equipment from:
Moisture
Shock
Vibration
The best way to protect against these three sources of damage is to ensure that your equipment is properly packaged for shipment. Custom crating and double-wall corrugated containers are the safest options:
Custom crating offers the best protection, but is also more difficult and expensive to move.
Corrugated containers are easier to move, but they provide less protection.
You may also wish to consider shipping your equipment using a truck with air-ride suspension - this will help reduce vibration and the risk of shock.
Christine oversees operations at a hospital in Denver, CO. When one of the machines at her hospital began malfunctioning, Christine decided to send it to the original manufacturer in Seattle for calibration. Not wanting to take any risks transporting this million-dollar piece of equipment, Christine contacted us to help her ship the machine. We helped her find a shipper who could supply an air-ride suspension truck, along with a team of drivers who would stay with the equipment in order to ensure it made it back to her hospital safe and sound.
Medical equipment assembled in a cleanroom will likely need to be shipped according to special protocols, such as using special packaging to prevent contamination, cleanroom foams for cushioning, or cleanroom foil packages to block particulates. Some equipment can also only be packaged using supplies and techniques approved by the FDA to ensure that the equipment doesn't become contaminated en route to its destination.
Other special considerations when shipping medical equipment include:
Safely packaging and transporting equipment that is of abnormal length or height.
Equipment in multiple parts. In these instances, some people opt to create a custom crate for the more expensive parts, and send other elements using standard shipping services. It can also be cheaper to design a custom crate that can house your primary equipment, as well as other items needed to successfully install equipment upon arrival. The advantage of creating a custom crate is that everything is guaranteed to arrive at the same time.
Excessive weight. Equipment weighing more than 1,000 lbs may require specially reinforced heavy-duty skids.
Balance. Top-heavy equipment can be difficult to move because it poses danger to both the machine and the people moving it. If balance is an issue, your shipment may require custom bracing at the top to ensure equipment stays upright throughout its journey.
Here are some additional tips to keep in mind when shipping medical equipment:
When possible, remove all batteries and make sure all devices are turned off.
Purchase additional shipping insurance to protect your equipment in case of damage in transit.
Consider the facilities available at your final destination so your packaging can be specially designed to match the conditions it will meet upon delivery. For example, not all medical facilities have loading docks designed to handle special equipment. If this is the case, you may need to adjust your packaging accordingly.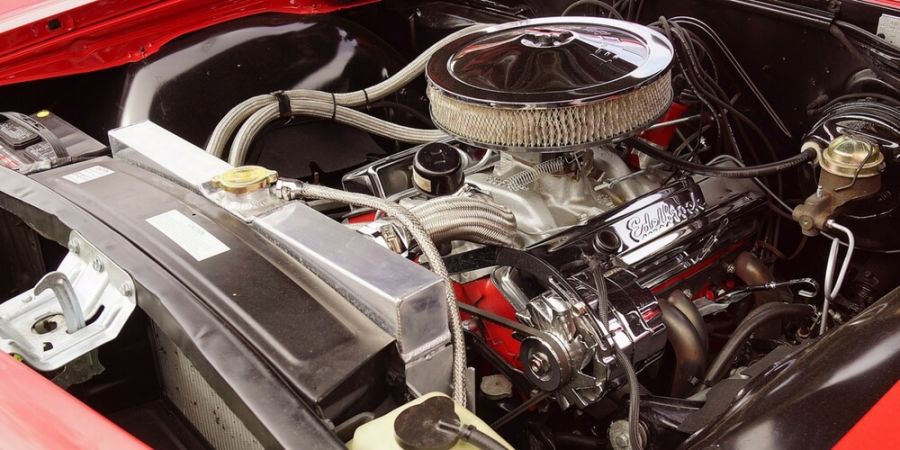 Engines and Other Automotive Parts
Whether you're having an engine rebuilt, are selling automotive parts, or are buying a new part for your car, engines and automotive parts are often heavy or irregularly shaped, which makes them difficult to ship.
Engines
Engines require special considerations that other automotive parts like bumpers or hoods don't. Because they are heavy and are considered hazardous materials, engines can't be shipped using the USPS or other courier services. For this reason, engines are commonly shipped via LTL freight.
Nolan collects and restores vintage cars. He recently started restoring a rusty old Chevrolet Bel Air at his home garage just outside of Kansas City, but the closest engine he could find was located in Miami. The seller, who typically only sells parts to other Florida locals, called us to help transport the engine to Nolan. We worked with the seller to properly package the vintage engine for safe transport, and with a bit of elbow grease, Nolan got the new engine running and is now the proud owner of a completely restored Bel Air.
There are two ways to pack engines: in a crate, or on a pallet. Crate and pallet shipments both have different freight classifications, and will therefore incur different costs. Let's take a look at these options:
1. Crate
Freight Class: 70
When crating an engine, the engine must be properly secured inside the crate to prevent it from shifting around in transit. This can be done using appropriate packing materials, such as engineered foam enclosures.
Crating is more secure than palletizing an engine, and will reduce the likelihood of damage, but crates can be more difficult to handle and may be more expensive to produce.
2. Pallet
Freight Class: 85
Palletizing is more popular than crating because of its affordability and ease of handling compared to crates, but it requires more effort when it comes to securely packing and preparing your shipment.
When palletizing an engine, the engine must be placed in the center of the pallet, then secured into place using ropes, chains, or ratcheting straps. The engine must then be entirely concealed: start by covering the engine with cardboard or other insulating material, then wrap the entire thing, including the pallet, in shrink wrap. Make sure you leave open access to the fuel intakes when covering your engine - your LTL carrier will check these intakes with dipsticks to ensure fluids are removed.
Drain the Fluids
Regardless of whether you choose to crate or palletize your engine, you'll have to drain all fluids before you ship. Fluids such as oil and even water can pose serious danger in transit, and they can also cause packaging materials to deteriorate.
Other Automotive Parts
Other car parts that are commonly shipped include:
Bumpers: Bumpers are bulky and cumbersome, but they are relatively easy to ship. The hardest part is finding a box that will fit your bumper. Once you find one, add a protective layer to the bottom of the box, place your bumper inside, and fill any empty spaces with packing materials to support the bumper's spine and prevent it from shifting in transit.

Hoods: Like bumpers, it can be hard to find a box that will fit a hood, but once you find a correctly sized box, preparing a hood for shipment is largely a matter of packing it properly and selecting the right level of service. If you can't find a box, the best option is to crate the new hood. When packing, wrap the hood in bubble wrap, and take special care around the corners. Ensure the hood is sufficiently cushioned inside the box and that it doesn't shift when moved.

Grills: Grills are more delicate than other automotive parts. To keep them safe and prevent damage, wrap them in a couple inches of bubble wrap (at least 2.5 inches on all sides). Make sure you protect the corners and provide enough cushioning inside your box or crate.

Hubcaps: Hubcaps are easy to package. Choose an appropriately sized box, and follow general packing tips to keep them safe - wrap them carefully and individually, and provide adequate cushioning inside the box.

Tires: Tires are heavy but durable. Use a separate box for each tire, select a strong box, and use sufficient internal packing materials.
Packing Materials
For lighter parts like bumpers or hoods, air pillow packing, and kraft paper are good packing materials.
For heavier automotive parts like engines, use spray filler foam, foam-in-place, or engineered foam enclosures.